Mick Caine - Lost Five stone!
My main reason for starting the diet was ultimately health related when I was diagnosed with arthritis in both knees in Nov 2015.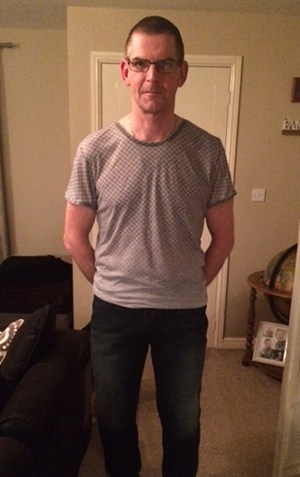 I was advised by my GP that if I lost some weight, this would help manage my pain. I also just wanted to lose some weight. My clothes had not been fitting for some time and I was desperate to get back to a reasonable size. I remember feeling very sluggish every morning and would struggle to get out of bed in one fluid movement. I felt a lot older than my actual years.
Several years ago I lost significant weight with another leading diet plan. I was so happy with the progress & success that I became a consultant with their brand. However, this took up far too much of my time, and with the increasing prices, it simply wasn't worth it.
Over the next few years I piled on 4 of the 5 stone I had lost. I understood how to maintain my weight but lacked the will power to do it. I did attempt to diet a couple of times but only had limited success & would cave in after a few weeks. I could not find the right motivation.
I then found Shake That Weight, choosing them primarily because of the price & the quality of the products. I also liked the lack of a need of a consultant / weigh in, which was not required due to my previous training.
The products at STW were fantastic -I have not had a product that I disliked. I have actually become addicted to some (not literally!) because they are that tasty. I found that the combination of shakes, soups, noodles & bars were amazing. I particularly enjoyed having this food on a daily basis & having something to actually eat.
This VLCD was far superior to the one I'd tried in the past and the price was amazing. The order process is so simple and the delivery was prompt and reliable. You are kept informed at every step of the way. I cannot fault this product one little bit.
I started my diet on 1st January 2016, when I was 18 stone, 7 lbs. I started on a VLCD, having 5 products per day. I decided I was going to do this until I was approx. 2 stone off my goal weight of 14 stone, 7lbs.
I noticed a difference in the way I felt about myself after only 1 week. The first weigh in was a massive milestone and gave me the motivation to continue and carry on the plan with no cheats along the way. I never once felt unfulfilled and never had hunger pangs. Week after week I just felt better and better about myself. My confidence grew in leaps & bounds. People at work began to notice my progress as I lost weight, to the point where I have now introduced several of them to STW, and they are now enjoying the success themselves.
I reached 16 stone 6lbs on Feb 5th. I then began to decrease the products to 3 day & then added a 400 cal meal. I was going to do this until I was 1 stone off my goal weight, which I reached on Feb 19th. At this point I decided I wanted to slow the loss down and allow my body time to readjust to food, all the time monitoring weight & judging goals on a weekly basis. I reached my target on March 18th.
I am still using bars & noodles to maintain my weight loss. I incorporate 2 products a day into my 2500 cal intake. I monitor my intake on a daily basis and feel I will do this for the foreseeable future, as I don't want to slip into a decline again.
My favourite products were the Maple & Almond bar, Honey Nougat & Dark chocolate bars, whilst the Curry & Beef Chill noodles are out of this world! All the soups were very tasty & the strawberry shakes were amongst my favourites. But, again, all the products were tasty!
If I had any tips for others, it would be to only weigh yourself once a week, on the same day and at the same time. Grabbing a sneaky weigh in midweek may leave you feeling a little unhappy, as your progress may not always show on the scales straight away.
At the start of your weight loss, I would also suggest you measure your arms, thighs, stomach and chest. On the weeks where you plateau, or even gain a little weight, you should refer to your measurements & re-measure. You will more than likely find your inches are catching up with your weight loss, which is a great feeling and proof it's working.
I would also recommend that everyone joins one of the STW forums. The Facebook group is excellent and full of great advice and encouragement. I found this to be a real help.
My last tip would be that, although you are going to hear lots of great comments from your friends and colleagues about your losses, you may also hear comments that could upset you. This may be someone who is jealous or who doesn't understand what you're doing. Just smile at these people & look how far you have come. You have taken control of your life and the most important thing is to feel happy and proud of yourself. However, always tell your close friends and family what you are planning to do, so they can support, reassure & help you along the way.
My life has changed massively, and I can honestly say I will never go back to an unhealthy weight again. One reason would be my health – my knees still hurt but the pressure on them is a lot less. I also want to try and set a good example for my two teenage sons. I do not want them to witness my weight increase / decrease on a permanent basis. This gives a bad example in my opinion & I want them to live healthy, happy lives.
I have recommended STW to lots of people and will continue to do so. I do this at work, whilst shopping, on social media, in every aspect of my life. I cannot say enough good about it.

It has worked for me & can work for anyone. You just need to believe you can do it.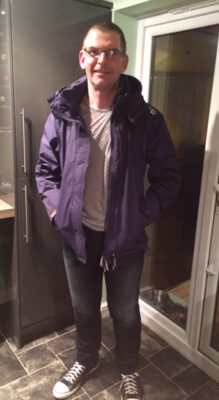 *Weight loss results are different for each individual and yours may vary.
Real people. Real success stories.
We are proud to share some of the amazing journeys our customers have taken.
[sp_wpcarousel id="21195042"]