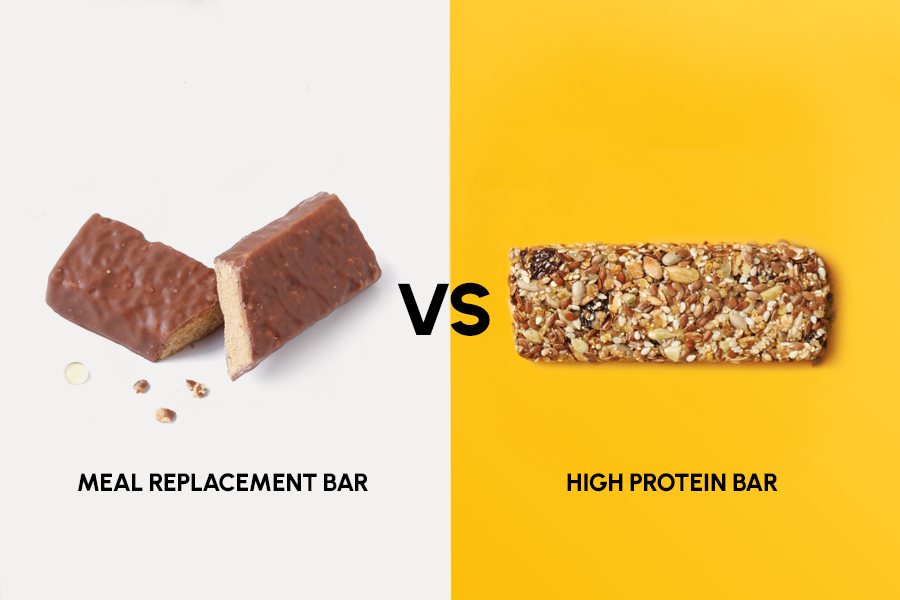 Protein bar vs meal replacement bar for weight-loss
Raising the bar for weight-loss
With a dizzying array of cereal, snack and protein bars on sale, it may be tempting to choose one instead of a meal replacement bar. But it's not necessarily the best move for your weight loss journey. Registered dietitian Juliette Kellow explains why…
Supermarkets, newsagents, gyms and online health and fitness sites, are packed with a wide selection of cereal, snack and protein bars. With messages on the packaging to suggest they're full of protein, high in fibre, lower in calories, made with whole grains, nuts, fruit, and so on, it may be tempting to try one instead of your usual meal replacement bar. After all, they sound healthy and are often less expensive.
But there's an immense difference between cereal, snack and protein bars, and meal replacement bars – and if you want to enjoy the best of health while on your Shake That Weight journey, it's vital to stick with the latter.
The first clue to look for is the name. Products called meal replacement bars are specially formulated to replace a meal. Legally, this means they must meet a strict set of criteria for the calories and nutrients they contain. By law, a meal replacement bar must:
Contain between 200 and 250kcal.
Have no more than 30% of calories from fat and contain a target amount of linoleic acid, an essential polyunsaturated fatty acid that needs to be supplied in the diet.
Have between 25% and 50% of calories from protein and meet specific criteria from the World Health Organization for certain amino acids (protein building blocks).
Provide at least 30% of nutritional daily benchmarks known as Reference Intakes or Nutrient Reference Values for a wide range of vitamins and minerals, including calcium, phosphorus, iron, magnesium, manganese, zinc, copper, selenium, iodine, and vitamins A, B1, B2, B3, B5, B6, B7, B9, B12, C, D and E.
Meet set criteria for potassium and sodium.
Products that meet the above criteria can claim on packaging that they offer meal replacement weight control and can legally say:
Substituting two daily meals of an energy restricted diet with meal replacements contributes to weight loss
Substituting one daily meal of an energy restricted diet with a meal replacement contributes to the maintenance of weight after weight loss.
Meal replacement bars also need to make it clear on the packaging that it's important to have enough fluid each day, that products are suitable for using as part of a calorie-controlled diet and that other food should also be eaten.
So how does this compare with cereal, snack and protein bars?
In short, these products don't have the same strict standards for nutritional composition. By law, if products make claims such as being 'high in fibre', 'rich in protein' or 'with no added sugar', they must meet certain criteria for the specific nutrient they mention. But, if there are no claims, it's a nutrition free-for-all.
Indeed, there's a baffling variety of bars, with different sizes, ingredients and nutritional values. Some bars weigh less than 20g, while some weigh 60g. Calories can vary dramatically with some having as few as 65kcal per bar, while others are closer to 300kcal each. Some bars are based on breakfast cereals or oats, others are made from a combo of dried fruit and nuts, yet others are made from dairy, soy or pea protein, or a blend of these. The only way to identify differences is to read the nutrition and ingredient panels. The one thing they all have in common? They're intended to be eaten as a snack or part of a meal. They're not designed to replace a meal!
What about products that shout about protein on the label?
Surely, they're a good substitute for a meal replacement bar? The truth is the protein content – and the number of calories that come from protein – can vary dramatically. Products can range from 7g to 22g of protein per bar, and some certainly meet the criteria required for meal replacement bars, where 25 to 50% of calories must come from protein. But they fail to meet other strict nutritional requirements that meal replacement products need to adhere to. For example, many regular bars get far more than 30% of their calories from fat, and even if fortified with vitamins and minerals, they don't reach the amount meal replacement bars must have – 30% of the Reference Intake for each.
Meanwhile, what about ingredients?
Many cereal and snack bars contain fewer ingredients, often ones we have in our kitchen, such as dates, oats, nuts and honey. In contrast, meal replacement bars – like some protein bars – tend to have longer lists of ingredients, with many we don't recognise.
While a shorter list may seem better, it's important to remember meal replacement bars are carefully and specifically formulated to meet set nutrient targets. Many unrecognisable ingredients in meal replacement products are technical or chemical names for vitamins and minerals added to meet legal requirements. Look at the ingredients on vitamin and mineral supplements and you'll see an equally long list of names you probably don't recognise. For example, retinyl palmitate is a supplemental form of vitamin A, while thiamin mononitrate is vitamin B1, pteroylmonoglutamic acid is folic acid, ascorbic acid is vitamin C and cholecalciferol is vitamin D.
So what happens if you eat a cereal, snack or protein bar in place of a meal replacement bar?
If it's a one-off – or happens just occasionally – there's no need to worry. But if you're regularly making this swap, you could have too few or too many calories to support sensible weight loss, and vitamin and mineral intakes may be inadequate. Remember, as well as supplying plenty of protein, each meal replacement bar must provide 30% – almost a third – of all the vitamins and minerals needed daily. So if you're regularly swapping a meal replacement bar for a cereal, snack or protein bar, you could put yourself at risk of nutrient deficiencies that lead to future health problems.
The advice: stick with meal replacement bars that are specifically designed to support weight control, while providing all the nutrients needed to stay healthy.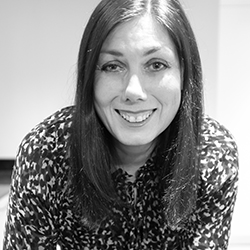 Juliette is a registered dietitian with a passion for food, diet, nutrition and health. A member of the British Dietetic Association, she's worked in the NHS and for the food industry, and is the former editor of Top Santé magazine, and former editorial director and nutrition consultant of Healthy Food Guide. Juliette now works as a nutrition consultant for many food brands, industry and trade bodies and PR agencies. She currently writes for a selection of magazines and newspapers, including Closer, the Daily Mirror and the Daily Express, and is author of anti-aging book Eat Better Live Longer.
Juliette Kellow
REGISTERED DIETITIAN
@juliettekellownutritionist