Shake That Weight ™ • 1st April 2015 • 9 years ago
The UK's top cycling destinations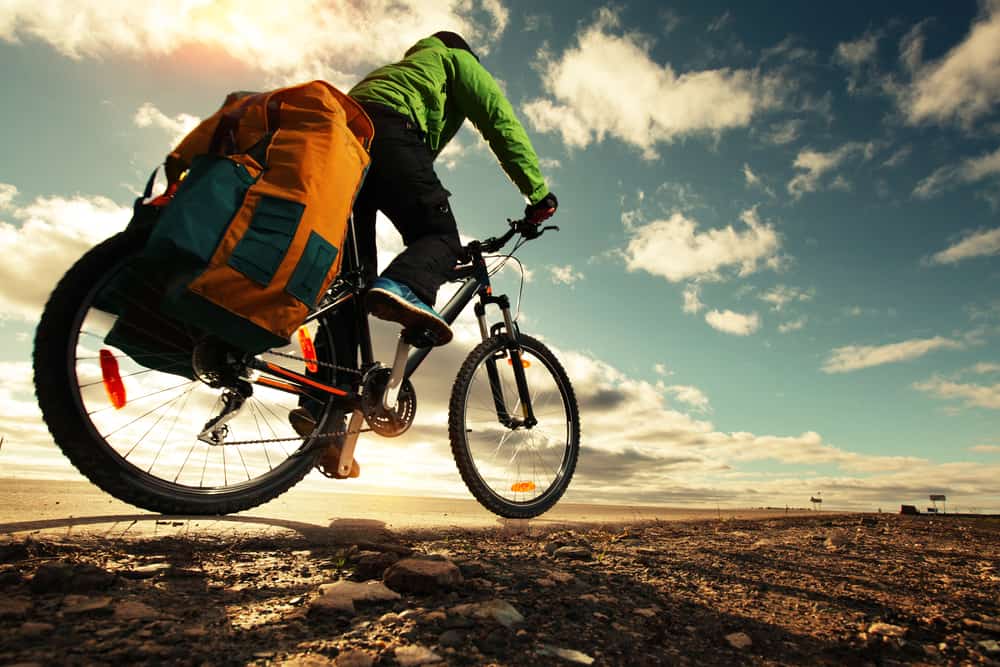 Whether you happen to be lucky enough to live near to one of these top cycling destinations or fancy spending the holiday time you have got booked up doing something a little bit different, check out these wonderful cycling routes.
With plenty of guides available whichever route you choose we thought we'd give you the low down on what to encounter in some of the best cycling destinations the UK has to offer.
TIP: If you're a beginner to the cycling world there are guided holidays available for many of these routes. Where they'll not only lead the way but also handle accommodation and luggage transfer too.
North Sea, Scotland
The North Sea Cycle Route circles eight countries and is so much more than a journey. It's a 3,750-mile odyssey. Some of the finest scenery is found on the hugely varied leg down eastern Scotland: 750 miles that can be done in chunks, or, heroically, altogether.
For more information: www.northsea-cycle.com
East Anglia
The Fakenham to Harwich Cycle Route has one hugely attractive claim to fame: though a daunting 163 miles long, it is also one of the flattest long-distance National Cycle Network routes in Britain. It touches some of the loveliest East Anglian scenery, including villages, cathedrals and country estates.
For more information: www.sustrans.org.uk
Hadrian's Cycleway, Cumbria
Cycle from Ravenglass to South Shields alongside one of the best-known walls outside China. It's quite a slog at 174 miles, but it will reward you with a vast diversity of views, attractions and history, passing towns such as Carlisle, Haltwhistle and Whitehaven.
For more information: www.cycle-routes.org/hadrianscycleway
Tweed Cycleway, Scottish Borders
Good news: you can start at 650-ft above sea level in Biggar and finish on the coast in Berwick-upon-Tweed, so this 89-mile route is downhill-ish. Piercing the heart of gorgeous Border country, it uses quiet roads and passes fine towns, hill and forests, with rail links near the start and finish.
For more Information: www.scot-borders.co.uk
South Somerset
The 80 Mile Cycle Route is not a pretty name, but this passes lovely South Somerset villages and should on no account be rushed. A fabulous example of tranquil, English countryside.
For more information: www.visitsouthsomerset.com
Lôn Las Cymru Trail, Wales
Probably the greatest of all Welsh rides, from Holyhead in the north down to Cardiff (or Chepstow), covering 250 miles and three mountain ranges. A week of quiet lanes and cycle paths. The definitive guide Lôn Las Cymru.
For more information: www.cycling.visitwales.com
West Country Way
This is the best possible way for a cyclist to grasp the range of scenic pleasures available in Cornwall, Devon and Somerset. The 252-mile route from Padstow to Bristol and Bath includes Bodmin Moor, Exmoor and more. Allow eight days.
For more information: www.westcountryway.co.uk
Lake District
The C2C cycle route from Whitehaven to Sunderland is probably the UK's most popular challenge ride, taking bikers 140 miles across the northern Lakes and the Pennines. You cross England's roof and touch the walls, too. Allow five good days.
For more information: www.sustrans.org.uk
Lancashire Cycleway
This testing two-loop route, meeting in the historic village of Whalley in the Ribble Valley, offers 260 exhilarating miles and covers the rugged Bowland Hills, West Pennine Moors and fine coastal scenery at Silverdale.
For more information:  www.lancashire.gov.uk
Devon Coast to Coast
Outstanding journey from Ilfracombe to Plymouth: 102 miles of beaches, lush valleys and looming Dartmoor views. Add viaducts and some old rail-line flat and you have a superb ride.
For more information: www.devon.gov.uk/cyclin