Shake That Weight ™ • 28th April 2015 • 9 years ago
The right running shoes for you!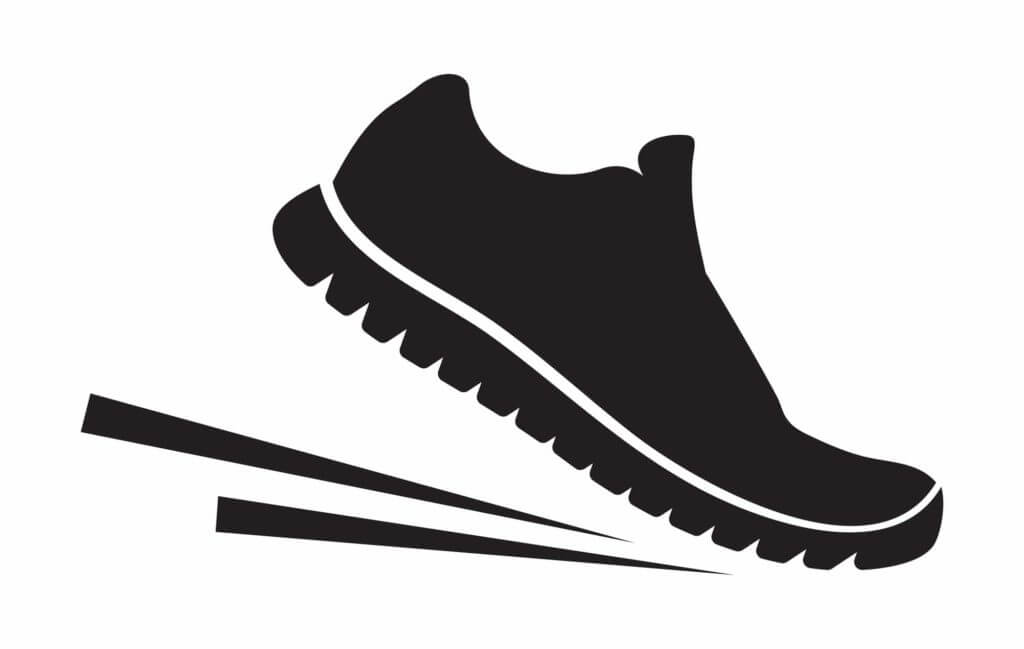 If you're new to running or a seasoned athlete, it's very important that you have the right equipment for your activity. All sorts of things – biometrics, weight, the shape of your feet and the surfaces you run on – means that's one persons ideal running shoe could be detrimental for another and could even lead to long term injury or prolonged pain.
There are four different types of running shoe, stability, performance, neutral and minimalist)
Stability
These shoes are recommended for runners who are mild to moderate over-pronators and who generally have low to normal arches. These shoes offer runners a combination of good support and mid-sole cushioning.
Performance 
Recommended either for racing or, if you're biomechanically efficient, for training. They have varying degrees of support and cushioning, but at 250-300g, they're generally lighter and narrower than other running shoes and therefore would not be recommended for flat feet.
Neutral 
Recommended for runners who need maximum midsole cushioning and minimum medial support. These shoes are best for biomechanically efficient runners (with minimum pronation) and mid-foot or forefoot strikers with high or normal arches.
Minimalist 
Recommended for biomechanically efficient runners who want maximum responsiveness and a stripped-down shoe while retaining an element of cushioning. These are seen as the mid-point between neutral cushioned and performance shoes
The first step in finding your basic shoe needs is to try the 'Wet Test' or, preferably, to visit a biomechanics expert or experienced shoe retailer. Check out this video to help you discover what type of runner you are http://www.upandrunning.co.uk/the-wet-foot-test
The Wet Test works on the basis that the shape of your wet footprint on a dry floor or piece of paper roughly correlates with the amount of stability you might need in your shoe. It will show you what features you should look for and equip you with the basic knowledge you need to take that first step to purchasing your new shoes.
It's very important that you while doing exercise that you do not cause yourself long-term injury, if you experience pain while exercising consult your doctor.