Shake That Weight ™ • 31st December 2015 • 8 years ago
The Best Healthy Eating Books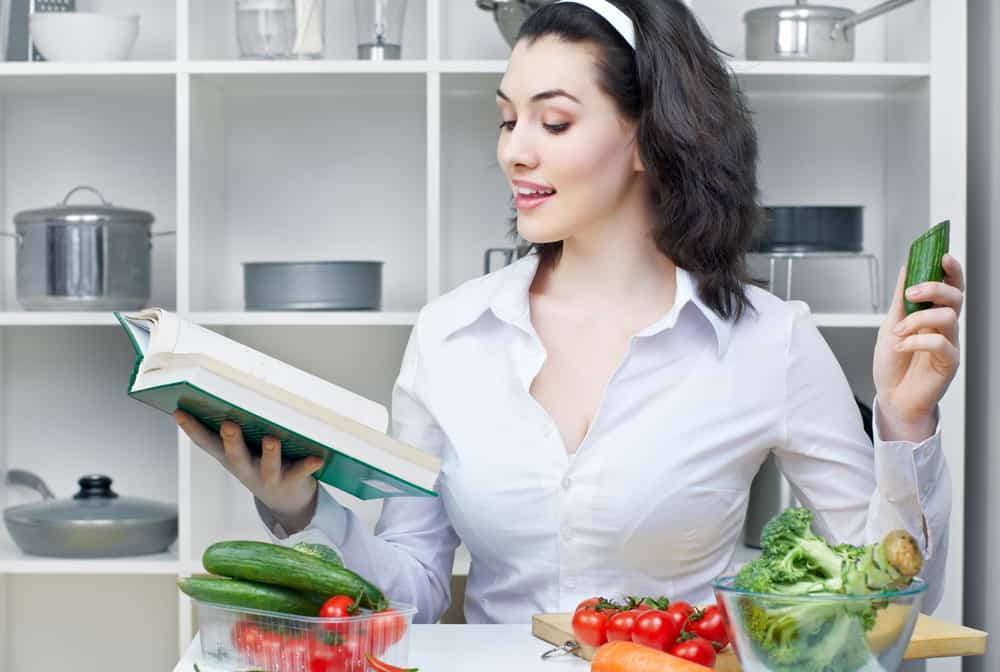 Deliciously Ella: Awesome ingredients, incredible food that you and your body will love. (Ella Woodward)
£9.00
From sumptuous desserts, to food on the go, delicious dips, raw treats and rainbow bowls of awesome veggies, Ella's philosophy is all about embracing the natural foods that your body loves and creating fresh, simple dishes which are easy to make and taste amazing.
The Art of Eating Well (Jasmine Hemsley and Melissa Hemsley)
£11.75
The Art of Eating Well is a revolutionary cookbook that will help anyone who wishes to feel better, lose weight or have more energy. London-based sisters Jasmine and Melissa Hemsley teach their principles of life-long healthy eating with exciting and inventive recipes that are so delicious you forget the purpose is good health and nourishment.
Get The Glow: Delicious and Easy Recipes That Will Nourish You from the Inside Out. (Madeleine Shaw)
£9.99
In GET THE GLOW nutritional health coach to the stars Madeleine Shaw shows you that eating well can easily become a way of life, resulting in the hottest, healthiest and happiest you. Healthy eating shouldn't be about fad diets, starvation or deprivation. Instead, Madeleine's philosophy is simple: ditch the junk and eat foods that heal your gut so you can shine from head to toe and really get the glow.
Eat. Nourish. Glow.: 10 easy steps for losing weight, looking younger & feeling healthier (Amelia Freer)
£7.00
Nutritional therapist and healthy eating expert Amelia Freer dispatches fad diets to the distant past while guiding you to a rejuvenated future.
A Modern Way to Cook (Anna Jones)
£17.00
From the author of the brilliant A Modern Way to Eat, a new collection of delicious, healthy, inspiring vegetarian recipes – that are so quick to make they're achievable on any night of the week.
Inspiralized: Inspiring recipes to make with your spiralizer (Ali Maffucci)
£9.99
Whether you're low-carb, gluten-free, Paleo, or raw, you don't have to give up the foods you love.Inspiralized shows you how to transform vegetables and fruits into delicious meals that look and taste just like your favourite indulgent originals.
Carbs & Cals: Count your Carbs & Calories with over 1,700 Food & Drink Photos! (Chris Cheyette and Yello Balolia)
£10.49
Packed to the brim with over 1,700 food and drink photos, with the carbohydrate, calorie, protein, fat, saturated fat and fibre content clearly displayed in colour-coded tabs around each photo, it's the perfect support tool for diabetes management, weight loss and healthy eating.
The Hairy Dieters: How to Love Food and Lose Weight (Hairy Bikers)
£3.99
Si King and Dave Myers are self-confessed food lovers. Food isn't just fuel to them, it's their life. But, like many of us, they've found that the weight has crept on over the years. So they've made a big decision to act before it's too late and lose some pounds.
Lean in 15: 15 minute meals and workouts to keep you lean and healthy (Joe Wicks)
£10.49
The opposite of the unenjoyable low calorie crash diets, Lean in 15 showcases delicious recipes and a plan for sustainable fat loss that will inspire busy people to keep their body healthy and lean forever. Featuring 100 healthy and quick to prepare meals as well as including examples of his signature HIIT (High Intensity Interval Training) home workouts, Lean in 15 enables you to achieve incredible fat loss and build a fit, strong and lean body.
The Real Meal Revolution: The Radical, Sustainable Approach to Healthy Eating (Professor Tim Noakes and Jonno Proudfoot)
£15.10
We've been told for years that eating fat is bad for us, that it is a primary cause of high blood pressure, heart disease and obesity. The Real Meal Revolution debunks this lie and shows us the way back to restored health through eating what human beings are meant to eat.