Ian Joy - Lost Six stone!
I am Ian Joy from Teeside and I work as a mobile crane operator. My weight has bothered me for years but I didn't feel I could do anything about it.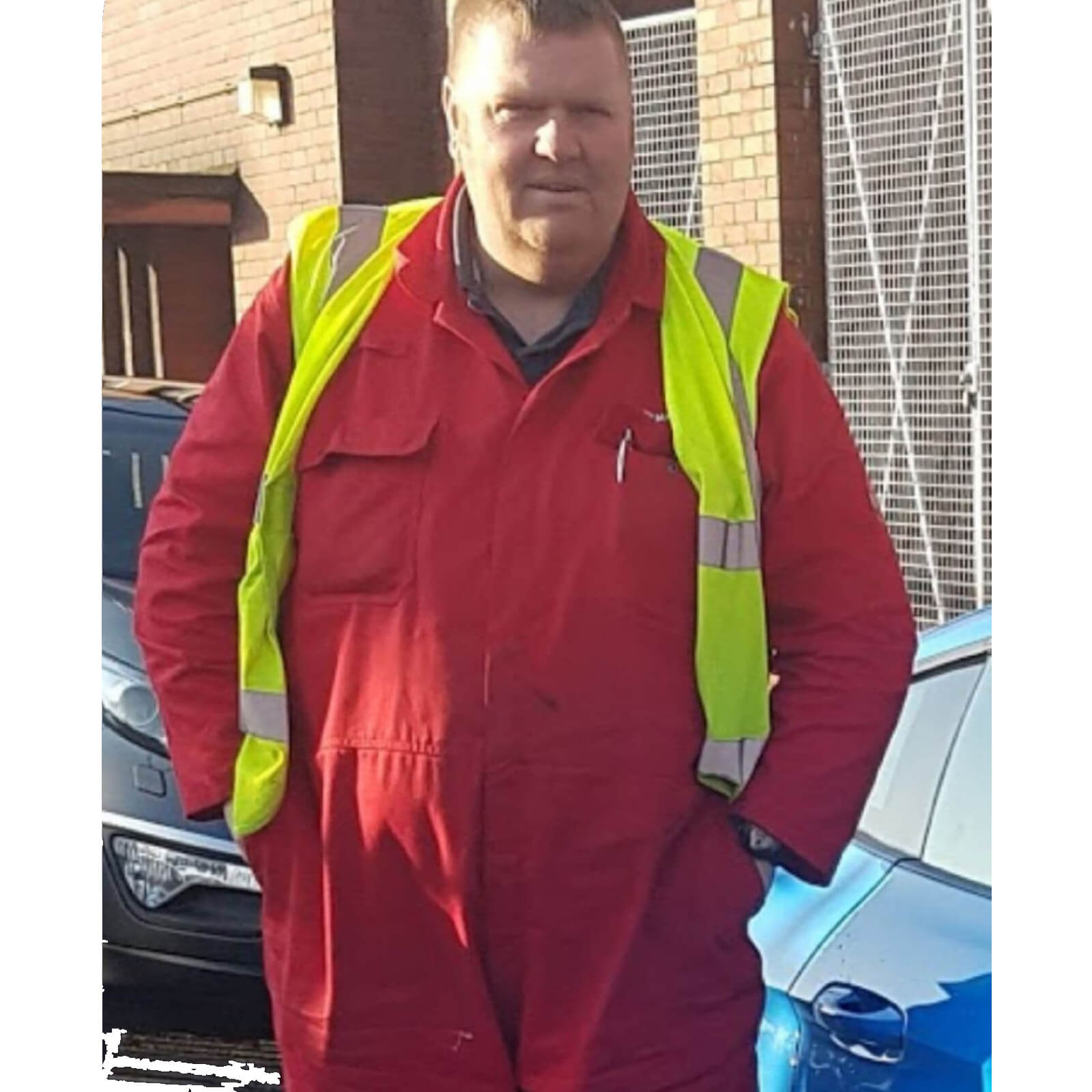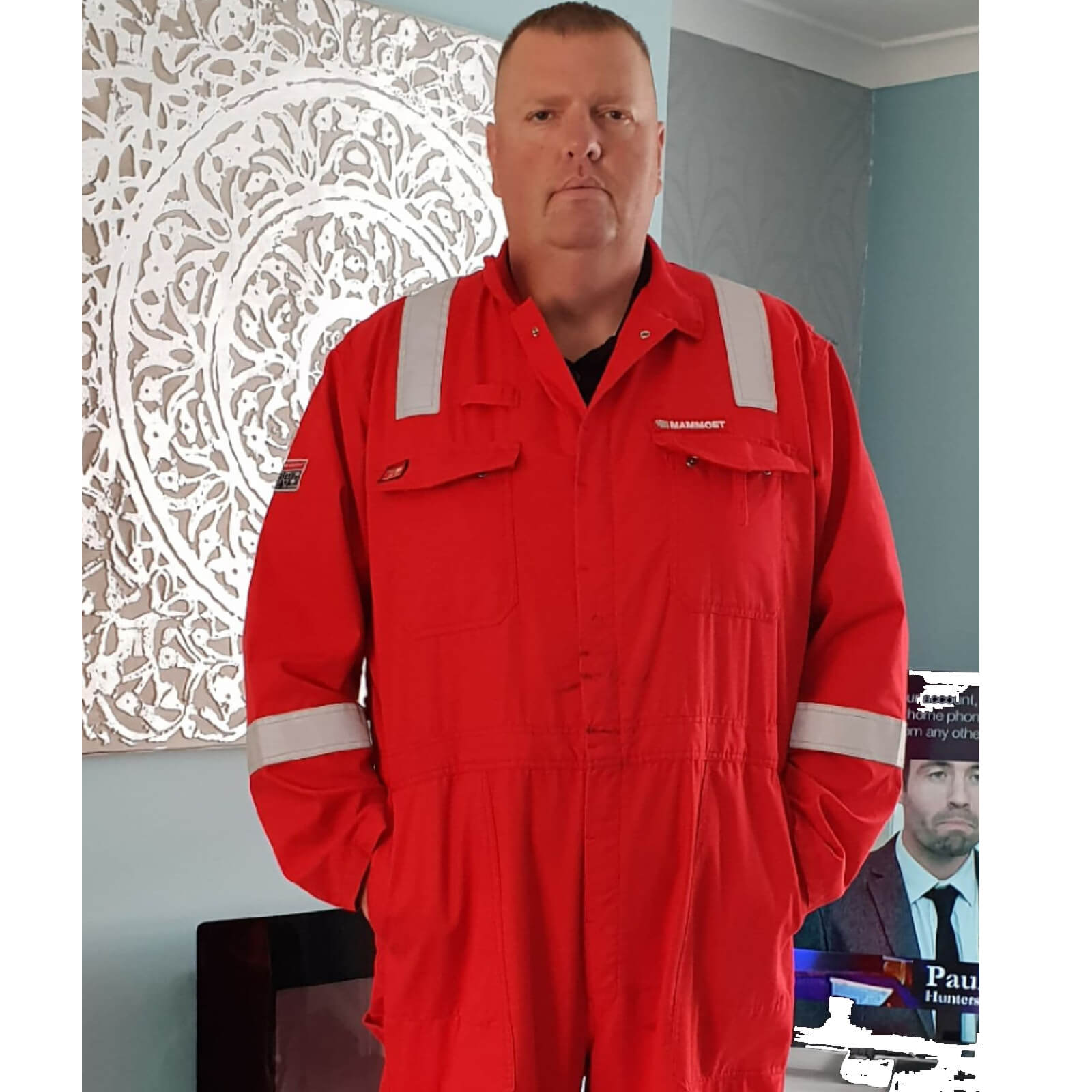 My job does not help as most of my shift requires me to be sat down doing nothing. I just kept making it worse because I used to just go to the nearest garage for my lunch and grab anything quick to eat, which will all know is usually full of fat and not very nutritional.
Before I started I used to have to wear these overalls which were size 7 XL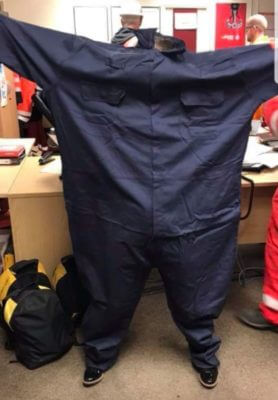 Then the day came when I decided that I had to do something about it, that's when I discovered Shake That Weight. The first few days were hard as it was a drastic change from my usual diet but I soon adjusted. I am a few weeks in now and I am feeling great, the weight seems to be just dropping off.
People have already started to notice the difference in not only my size but my personality as I am feeling happier and more confident. My energy levels have really shot up too, so I feel like I can do more than I ever used to without being out of breath all the time.
My favourite products are the shakes, zippers and the new peanut bar. I have just ordered the almond and pumpkin seed bar to try also.
I started off at 25st 3pounds and I am aiming for a target of 18 stone before I finish. I believe I can achieve this now I am with Shake That Weight. The support group is amazing and people have really helped me keep motivated. The great thing is now I can be an inspiration to new recruits too. I have already recommended STW to 4 people who love the diet also.
I am currently a size 3XL and aiming for less. Thanks STW for helping me to change my life and for everyone in the support group who helped keep me motivated through my journey.
For any newbies thinking of starting STW, go for it as you will never look back! Its so affordable and the weight just falls off.
Update
Since writing this story, Ian has progressed to losing six stone in total and has been featured in the press.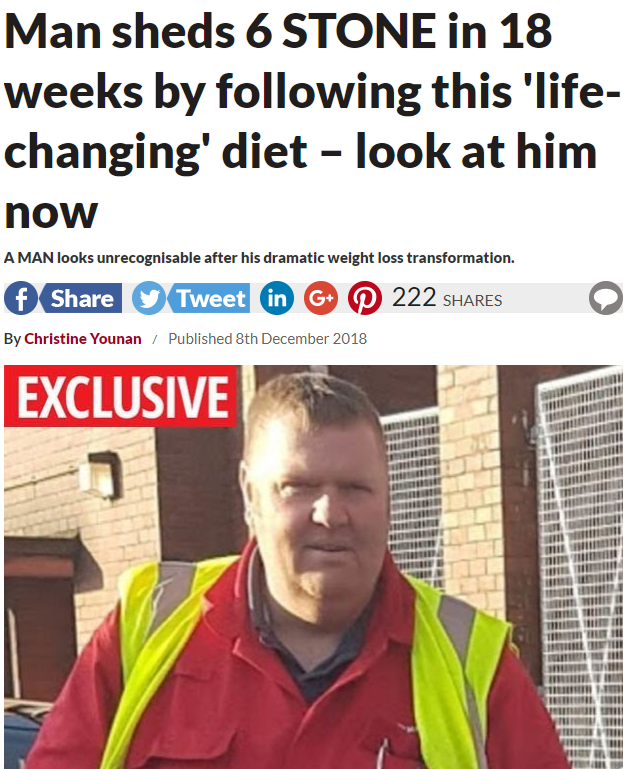 Source: https://www.dailystar.co.uk/diet-fitness/746832/How-to-lose-weight-fast-Shake-That-Weight-diet-plan-meal-replacements-transformation
*Weight loss results are different for each individual and yours may vary.
Real people. Real success stories.
We are proud to share some of the amazing journeys our customers have taken.
[sp_wpcarousel id="21195042"]