Shake That Weight ™ • 29th April 2015 • 9 years ago
Spring Cleaning Calorie Burning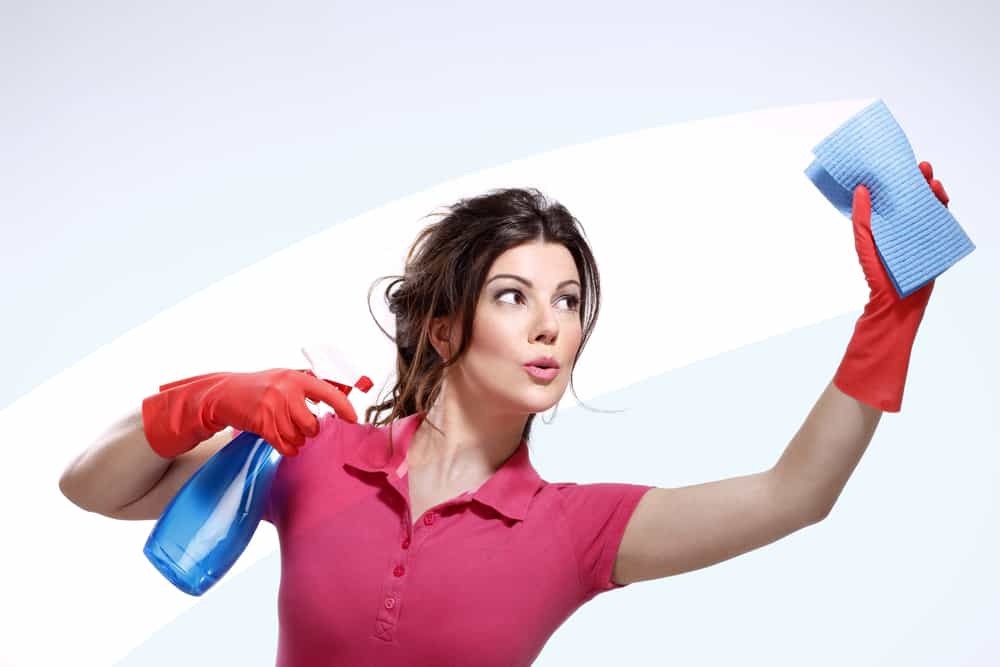 If you have been looking for different ways to get active, but feel you don't have time with all that you've got to do, well don't fret, just get scrubbin' and you'll be surprised at how much of a burn you'll feel just doing these simple household chores.
Mopping
Take care of those dusty, dirty floors with an hour of mopping and you'll shed 153 calories.
Washing floors
If your floors require a little extra elbow grease, you can shed as many as 187 calories in just 30 minutes.
Scrubbing the tub
It might not take you as long as those floors, but some similar umph is required to ditch that soap scum. In 15 minutes, you'll burn more than 90 calories—and you might feel it in those arms, too!
Vacuuming
Depending on the size of your home, vacuuming could make a significant dent in your 10,000 recommended steps a day. In the process, you could burn 119 calories per 30 minutes.
Sweeping
A half-hour dance around with the brush will burn off 136 calories.
Washing the car
Winter mud still covering your car? Skip the car-wash and scrub it by hand to burn 153 calories.(and save a fiver)
Cleaning windows
Get the grime off the inside and the outside and let the springtime sun shine in. You'll burn 167 calories in 30 minutes.
Rearranging your wardrobe
Ready to put away those sweaters and your heavy winter coat? Moving around some lighter options can burn about 85 calories.
Redecorating
Painting your bedroom a springy pale green? Knock off 167 calories in 30 minutes of indoor remodelling.
Moving
Got any furniture to move? You're in luck: You could burn another 100 calories in just 15 minutes, and even more if you have to move anything up and down stairs!
References:
https://www.rd.com/home/cleaning-organizing/6-household-chores-that-burn-major-calories/
https://www.shape.com/weight-loss/tips-plans/spring-cleaning-how-many-calories-do-you-burn-doing-chores
https://www.livestrong.com/article/309351-how-many-calories-are-burned-by-painting-the-walls/