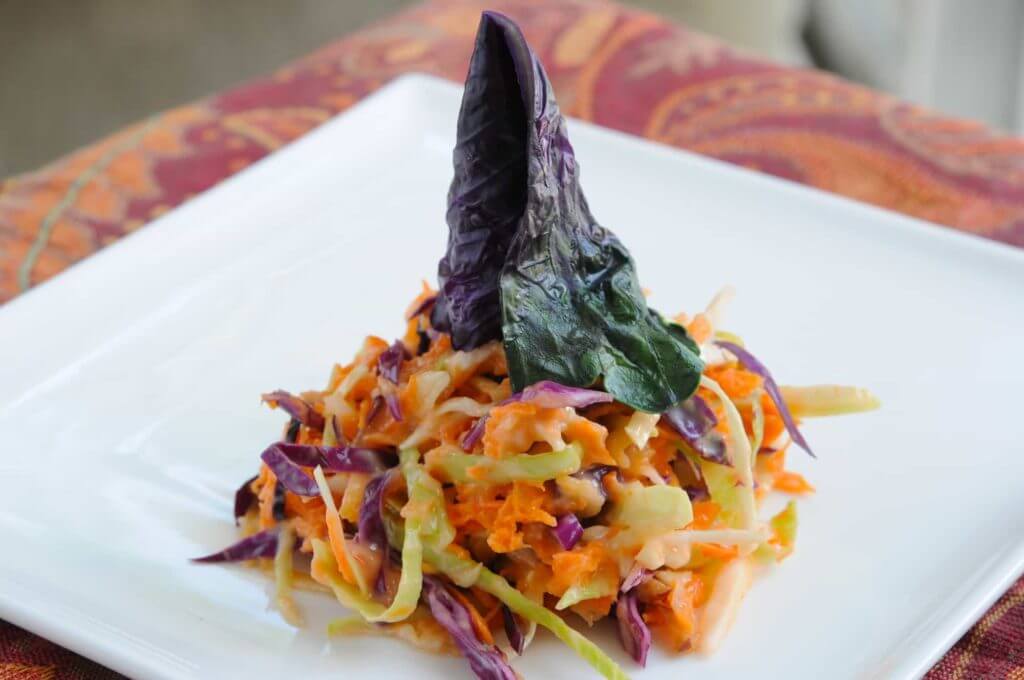 Witch's Slaw
This slaw makes a special Halloween treat!
Ingredients
1 red apple, cored and shredded
1 cup shredded carrots
1 cup shredded purple cabbage
3 cups shredded cabbage
1 cup nonfat vanilla yogurt
1 tablespoon vinegar
Allergens: Milk
Method
Combine all ingredients in a medium-sized mixing bowl.
Chill until ready to serve.
For fun with older kids, you can garnish each serving with a plastic spider.