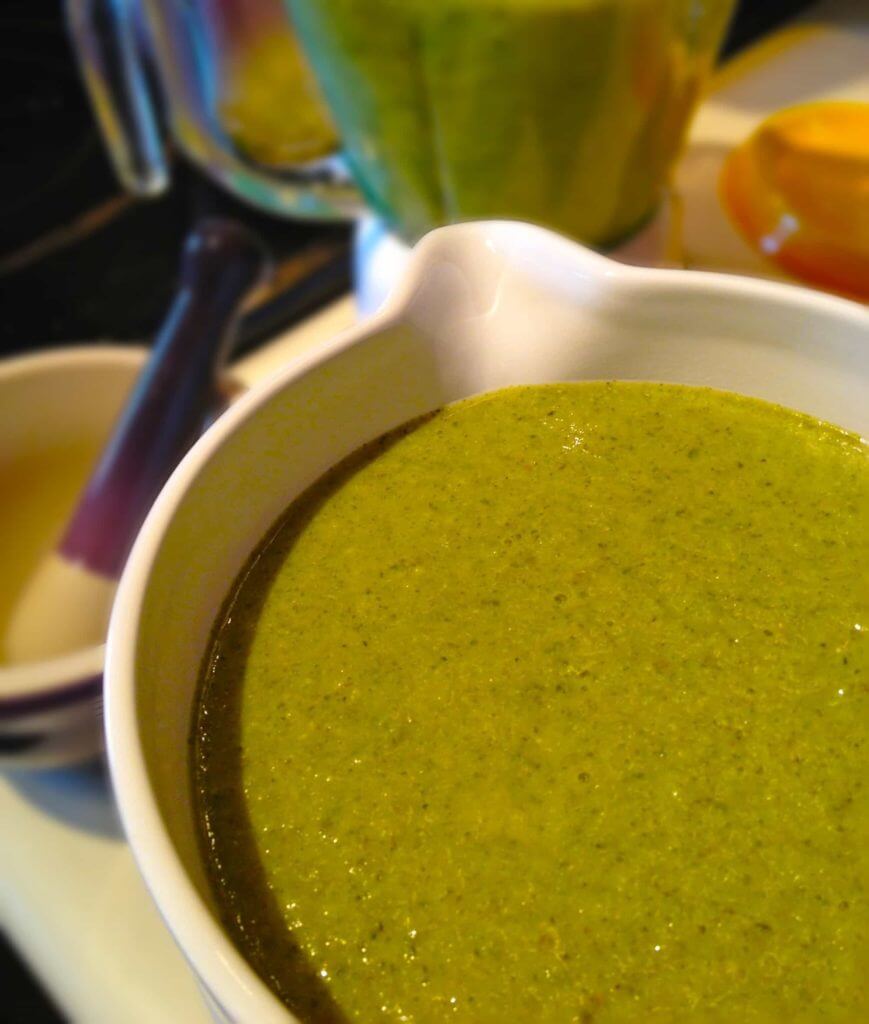 Winter Green Super Soup
Broccoli, greens and leeks make a super soup with great flavor and an impressive array of nutrients. This soup is guaranteed to disappear quickly!
Ingredients
1 onion, diced
2 tsp garlic, minced
2 tablespoons extra virgin olive oil
1/2 leek, washed, sliced
3 sweet potatoes, cubed
1L low-sodium vegetarian stock
25g rocket leaves
25g spinach, raw
1 Bay leaf
1 tsp dried thyme
2 tsp Italian seasoning
Black pepper to taste
100g fresh broccoli florets
10g chopped parsley
250ml water
400g condensed skimmed milk or fat-free half-n-half
Method
Fry the onion and garlic in the olive oil over medium heat in a large soup pan or nonstick wok. Cook for 3 minutes until it is lightly golden.
Add the leek, potatoes, stock, rocket, spinach and seasonings and simmer over low heat, covered, for about 20 minutes.
Add the broccoli and parsley, cover, and simmer on low for another 15 minutes.
Add a little water and a can of condensed skimmed milk. Puree in the blender. Chill until ready to serve or reheat and serve in a bowl with a sprinkle of grated cheddar (or Parmesan) cheese and chopped parsley on top.