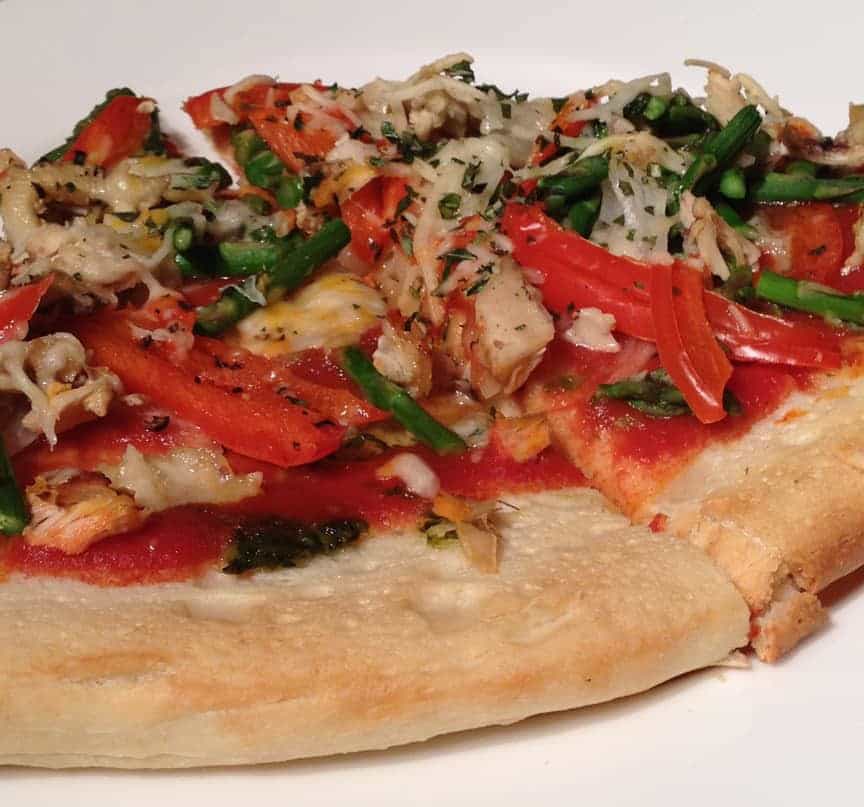 Whole Wheat Pizza
With a whole wheat crust, this pizza is a healthy alternative.
Ingredients
Dough:
1 teaspoon dry yeast
1 cup warm water
3 cups white whole-wheat flour
1 teaspoon sugar
1-1/2 tablespoon vegetable oil
1/8 teaspoon salt
Allergens: Milk, Wheat
Method
Toppings: 1 cup no-salt-added pasta or tomato sauce 1 sliced tomato 1 cup sliced fresh spinach 1/4 cup sliced red onion 1/2 cup reduced-fat shredded cheese 1/4 tsp dried oregano to taste
Mix the dry yeast with the water; then add the rest of the dough ingredients. Mix by hand or with a dough/bread machine until the dough is stretchy, about 3-5 minutes. It should be a little on the wet side but not too sticky. You might need to add more flour.
Allow the dough to rise for 30-40 minutes. Preheat oven to 400 °F. Place the dough on a clean board or counter and roll out to a 10"-by-15" rectangle. Place on a cookie tray the same size that is oiled and dusted with cornmeal. Prick dough with a fork.
Prebake the crust for 8 minutes.
Top the crust with the sauce, tomato, spinach and onion. Top these with cheese and oregano.
Bake the pizza until the dough is golden and the cheese is melted, about 8 more minutes.
Cut it into 6 squares and serve hot. We recommend serving this pizza with a large green salad.
You can also use 2 cups all-purpose flour and 1 cup whole-wheat flour in place of the white whole wheat flour.