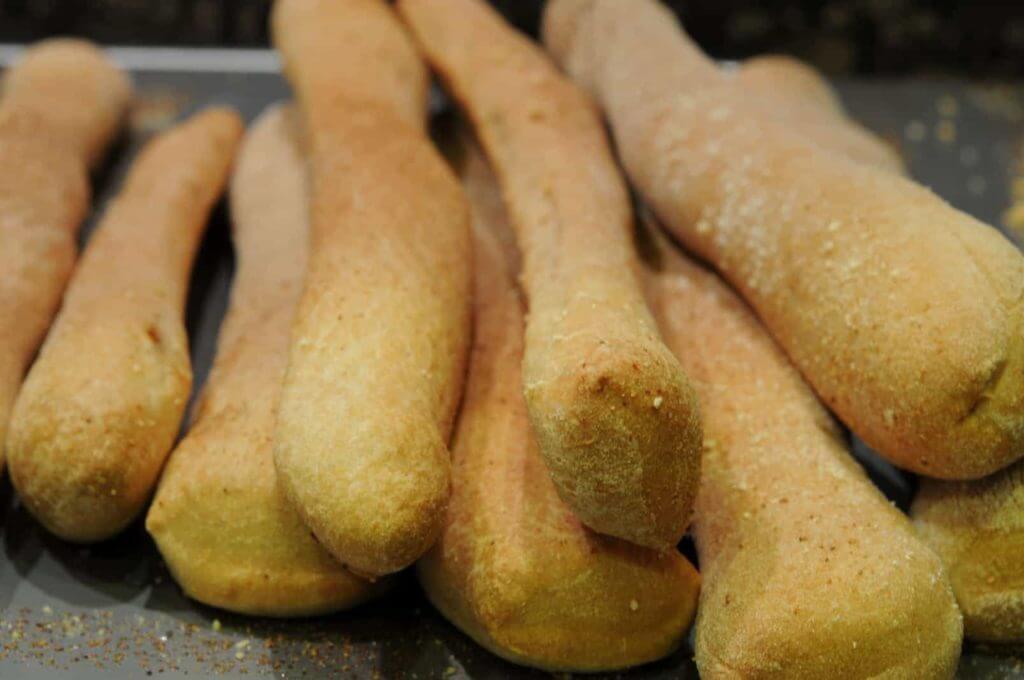 Whole Wheat Breadsticks
Here is a recipe that is very easy to make and yields great results that are kid tested.
Ingredients
250ml warm water (about 100 degrees F)
1 packet dry yeast
350g whole wheat flour
1 tablespoon olive oil
1/2 tsp brown sugar
dash salt
dash garlic powder
vegetable oil spray
Allergens: Wheat
Method
Mix the warm water and yeast until the yeast dissolves. Add the flour, oil, sugar and salt and kneed well by hand or on a mixing machine until the dough is very elastic.
You may want to add a bit more flour if necessary in case it is too wet. Cover the dough and allow it to rise for about one hour.
Turn the dough onto a lightly floured board and divide into 12 small sections. Roll each section until it is the size of a large thumb.
Arrange on a baking pan. Lightly spray the tops with the vegetable oil cooking spray and sprinkle with garlic powder and a little grated Parmesan cheese. Bake for 10 minutes at 400F.
When finished you can serve warm with salt-free tomato/pasta sauce or keep at room temperature until ready to serve. You can also wrap and freeze them for later use. We like them for after-school snacks or parties, too.