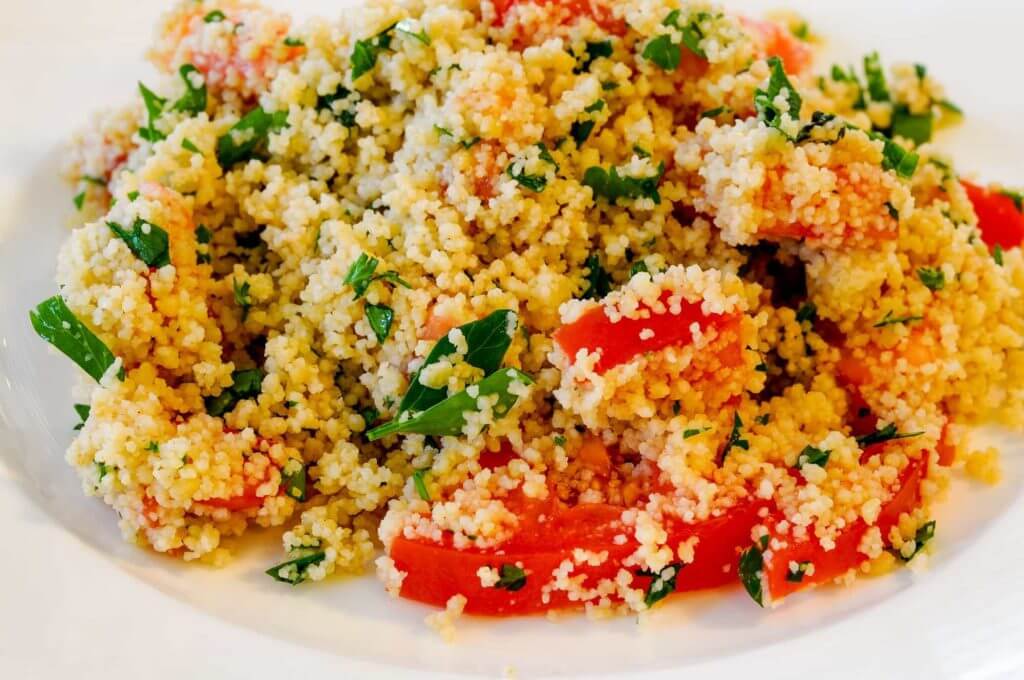 Whole Grain Couscous
This whole grain dish is a perfect side, but is also great on its own.
Ingredients
2 cups water
2 cups dry whole wheat couscous
1 tablespoon olive oil
3 green onions or scallions chopped
1/2 cup bell peppers chopped
1/3 cup chopped parsley
1/4 teaspoon black pepper
Allergens: Wheat
Method
Place couscous and water in a medium sauce pan and boil until water has evaporated and couscous is tender.
In another medium-size saucepan, heat oil and saute bell peppers and scallions. Mix with couscous and black pepper. Top with parsley.