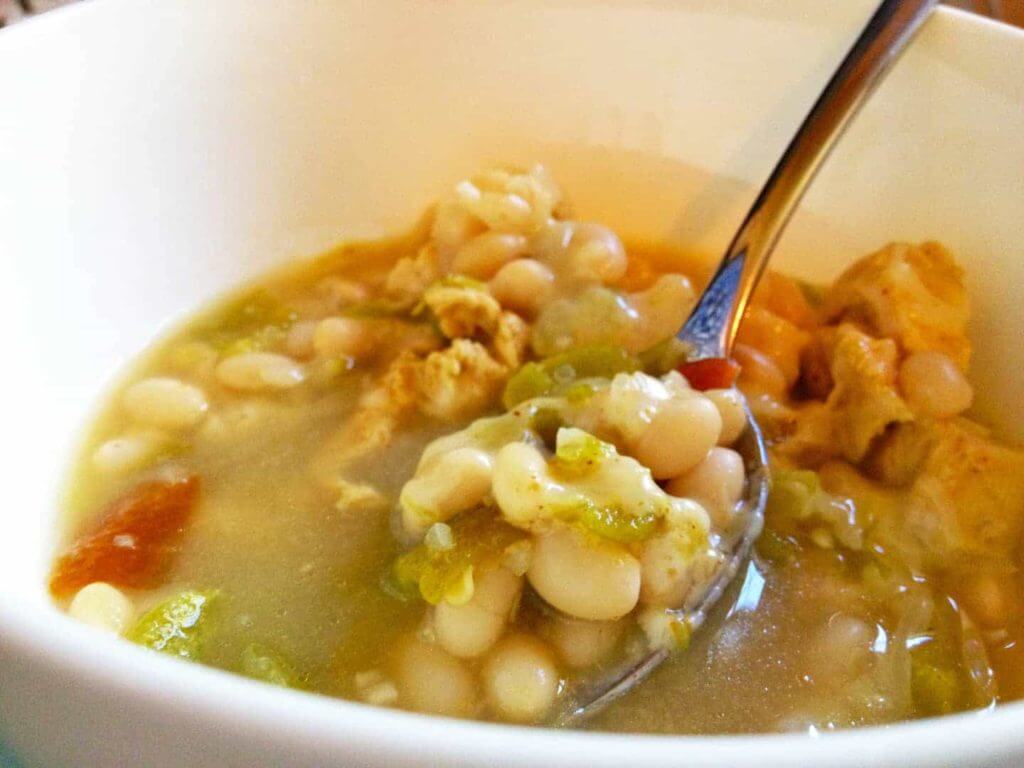 White Chili
Cook the dried beans: 1 12-ounce bag dried lima beans Enough water to cover the beans Chili: Cooked lima beans 1L chicken
Ingredients
Cook the dried beans:
1 12-ounce bag dried lima beans
Enough water to cover the beans
Method
Chili: Cooked lima beans 1L chicken broth 500ml water 200g chopped raw chicken 1 tablespoon granulated garlic 1 tablespoon minced onion 1 tsp ground cumin 1 tsp mild chili powder 1 tsp dried oregano 300g chopped frozen/thawed chopped green chili peppers
Soak the white lima beans overnight. Place them into a large pot and cover with water. Heat on low heat to a simmer and cook them for 2-3 hours on low heat until they are tender. Drain in a colander.
Place all items in a slow-cooker and cook for 5 hours on low.