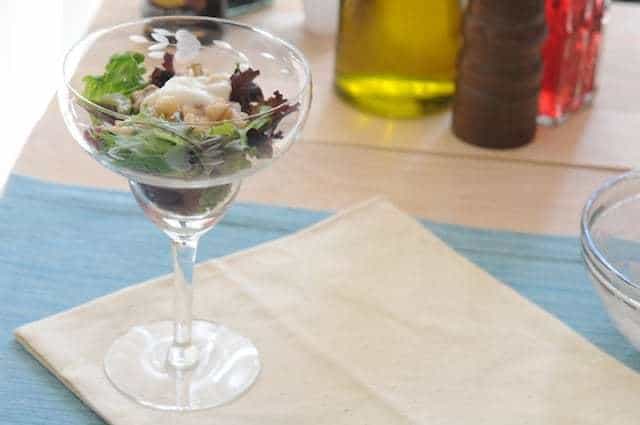 Waldorf Salad
Crisp apples, crunchy vegetables, walnuts, and a pinch of cinnamon give this classic salad its unique taste. Makes for a great light lunch or a fun dessert.
Ingredients
3 apples, cored and diced
1 cup nonfat light vanilla yogurt
1/4 cup diced celery
1/4 cup walnut pieces
green leafy lettuce for garnish
Allergens: Milk, Tree Nut
Method
Mix all ingredients in a medium-sized mixing bowl. Refrigerate until ready to serve. Serve on a bed of green lettuce. Garnish with a pinch of ground cinnamon.