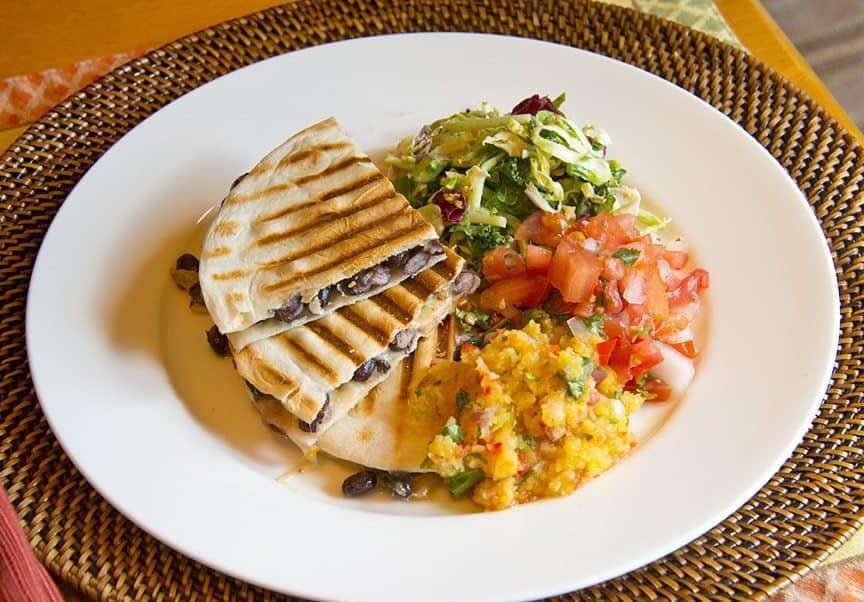 Vegetarian Quesadillas
spray olive oil 6 small low-fat whole wheat tortillas 400g kidney beans (no added salt), drained 30g shredded cheddar cheese 1. Heat the beans
spray olive oil 6 small low-fat whole wheat tortillas 400g kidney beans (no added salt), drained 30g shredded cheddar cheese
Ingredients
1. Heat the beans in a covered bowl in the microwave.
2. Heat a nonstick pan over medium heat.
3. Lightly drizzle or spray the pan with oil.
4. Place one tortilla down on the pan. Top with 1/2 cup beans and a sprinkle of the cheddar cheese. You should be dividing the beans and cheese in thirds because this recipe makes 3 quesadillas.
5. Top with a tortilla. Cook in the nonstick pan.
6. Cook each side until it is brown, about 3 minutes on each side. Take care to keep the heat on medium so it doesn't burn.
Allergens: Milk, Wheat
Method