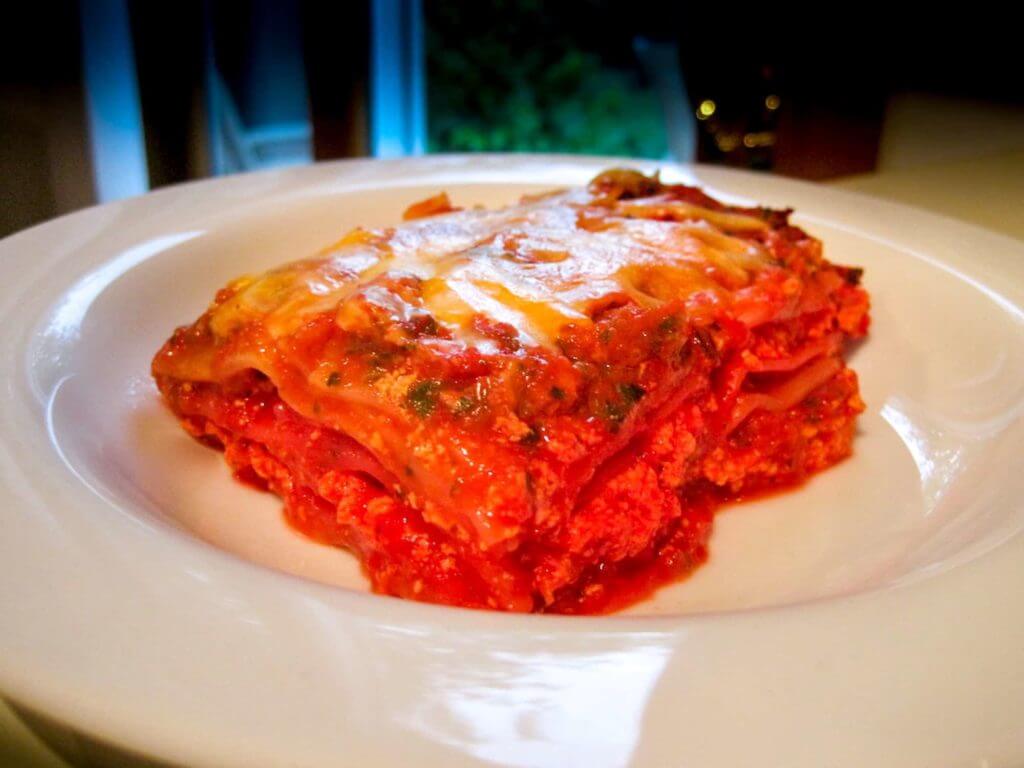 Vegetarian Lasagna
This lasagna is so tasty and filling that no one will miss the meat!
Ingredients
900g fat-free ricotta cheese
350g silken tofu
1 Tbsp Italian seasoning
450g whole meal lasagna noodles
75g sliced mushrooms
1 teaspoon olive oil
2 500g jars low-sodium pasta sauce
3 tablespoons grated parmesan cheese
60g shredded light mozzarella cheese
Allergens: Milk, Wheat
Method
Preheat oven to 350 °F.
Place ricotta, tofu and Italian seasoning in a food processor and blend on high speed.
Heat oil in a saucepan and fry the onions and mushrooms.
Add the sauce and bring to a boil.
Layer lasagna in this order in a 9" by 12" pan: sauce, noodles, ricotta filling (repeat).
End with sauce on top; then sprinkle with mozzarella and parmesan cheese.
Cover the lasagna with foil and bake for one hour in the oven or until heated through and noodles are tender.
There is no need to precook the noodles.
Allow lasagna to stand for 5 minutes; then cut into 10 cubes and serve hot.