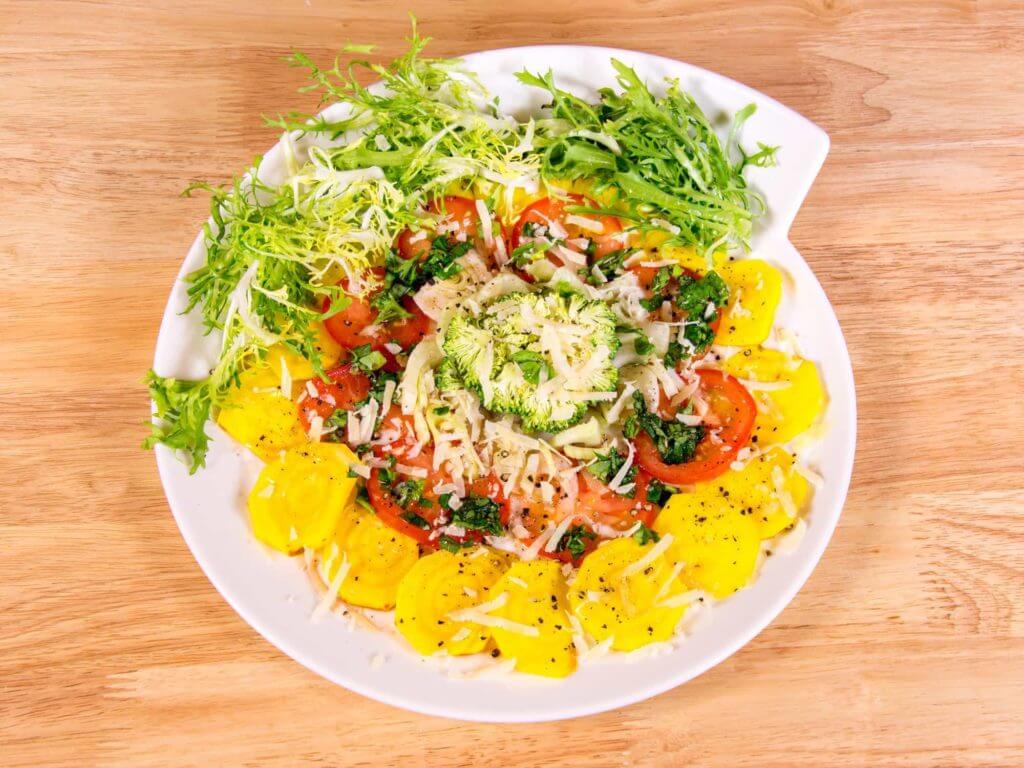 Vegetarian Carpaccio
Carpaccio is as an appetiser made from raw meat that is thinly sliced and pounded to make it paper thin. Here is a vegetarian version, which features thinly sliced vegetables.
Ingredients
1 golden beetroot, peeled and sliced very thin
1 ripe tomato, sliced very thin
1 bulb of fennel, sliced very thin
1 broccoli floret, sliced very thin
50g lettuce
1 tablespoon fresh basil or parsley
1 lemon
1 tablespoon olive oil
Black pepper to taste
1 tablespoon Parmesan cheese, grated
Allergens: Milk
Method
Slice the vegetables very thin. It helps to trim a little off the bottom of the beetroot so it remains stable on the cutting board.
Arrange the vegetables on a platter in the manner shown in the photo. It is important to keep your pattern neat and symmetrical. Using a large platter is ideal.
Sprinkle the platter with the lemon juice and olive oil followed by the basil, pepper and Parmesan cheese.
Serve immediately.