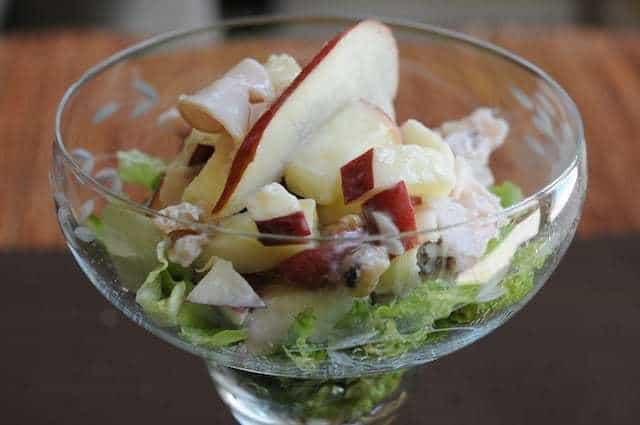 Turkey Waldorf Salad
This salad is a great way to use that leftover holiday turkey.
Ingredients
1/4 cup fat free mayonnaise
1/4 cup nonfat plain yogurt
3 tablespoon cider vinegar
1/2 teaspoon curry powder
1 pound cold, roasted, skinless turkey breast, cubed
2 large apples, peeled, cored, diced
1/2 cup each: diced celery and halved grapes
1/3 cup raisins
3 tablespoon walnuts, chopped
4 cups dark green lettuce leaves
Allergens: Milk, Egg, Tree Nut
Method
Whisk mayonnaise with yogurt, vinegar and curry powder. Add turkey, fruit, celery and raisins and mix well. Serve over lettuce with walnuts sprinkled over the top. This salad also goes well in a pita.