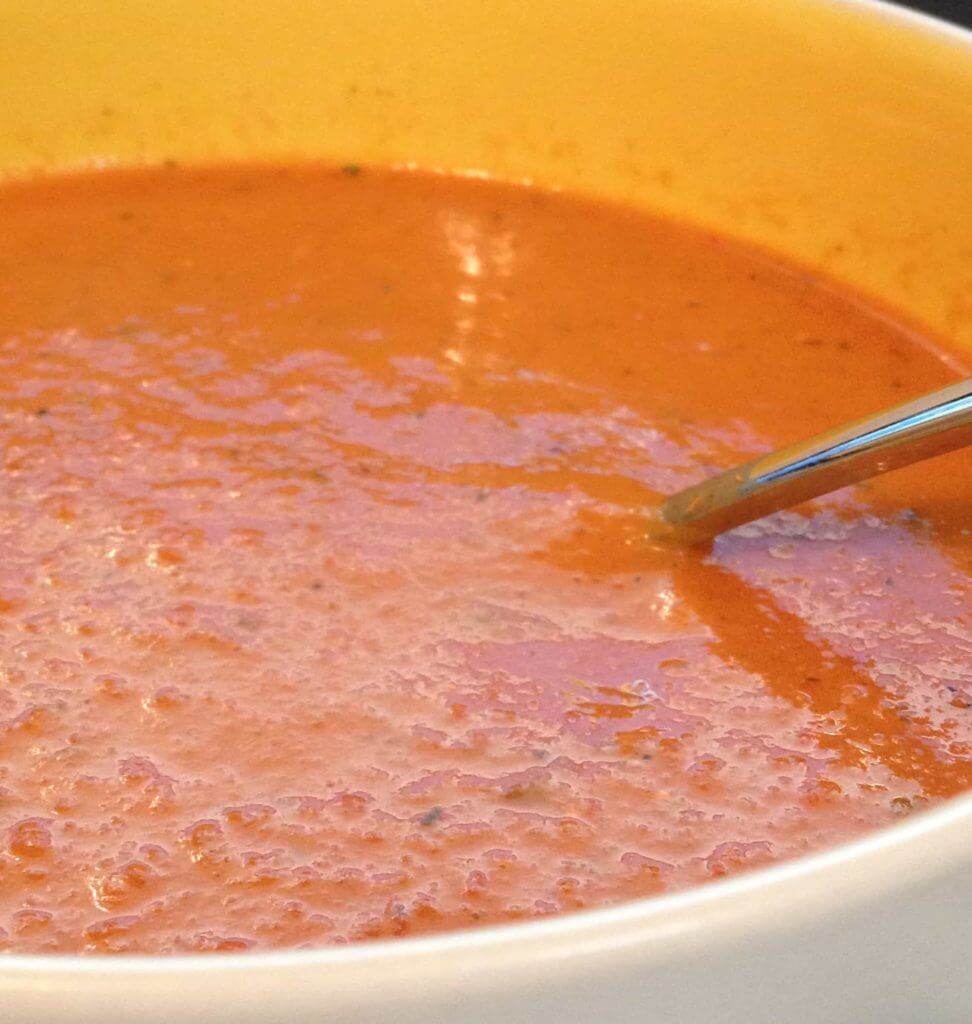 Tomato Basil Cream Soup
This creamy soup makes a nice chilled soup in the summer time.
Ingredients
1 tablespoon olive oil
3/4 cup chopped onions
2 garlic cloves, minced
15 ounce can diced tomatoes, no-added-salt
15 ounce can stewed tomatoes
1-1/2 cups low-sodium chicken broth
12 oz silken tofu
1 tablespoon fresh chopped basil
1/4 teaspoon black pepper to taste
Method
Heat the oil in a large Dutch oven and sauté the onions and garlic until tender, about 3 minutes.
Add the rest of the ingredients and bring to a boil. Blend with in blender or food processor until smooth.
Sprinkle with fresh chopped basil and fresh lime juice just before serving. This would make a nice chilled soup in the summer time.