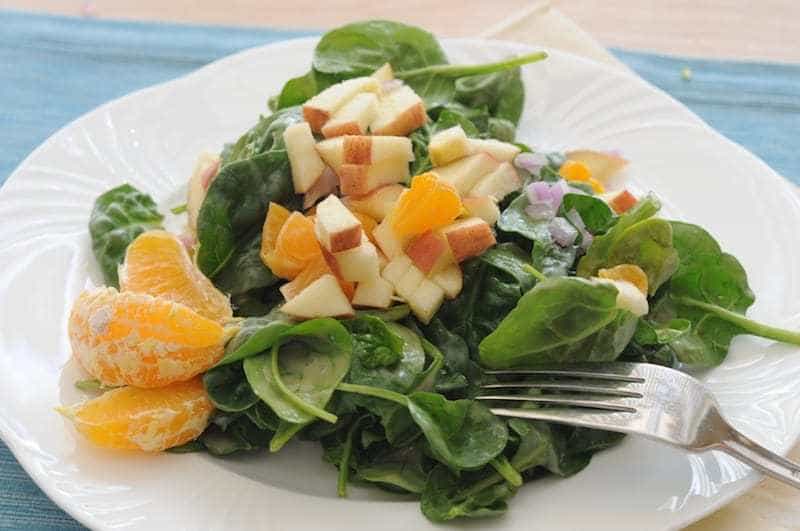 Spinach Salad
Spinach contains lutein, which is a phytochemical that may help protect your vision.
Ingredients
1 cup nonfat vanilla-flavored yogurt
2 Tbsp red wine vinegar
1 Tbsp honey
1 tsp prepared mustard
6 cups fresh spinach, washed and ready to serve
1/4 cup sliced red onion
1/2 sliced apple
1 orange, peeled and diced
Allergens: Milk
Method
Combine the first 4 ingredients in a large mixing bowl. Add the rest of the ingredients, toss and serve immediately or chill up to one hour before serving.