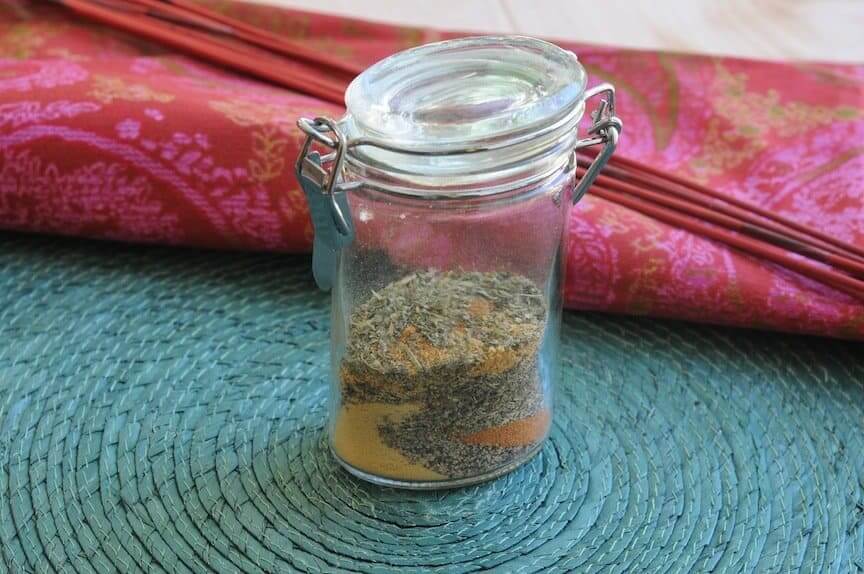 Spicy Italian Seasoning
Make your own tasty Italian seasoning. This mix is delicious on pasta, poultry, soups, and more!
Ingredients
1 tsp fennel seed
1 tsp dried rosemary
1 tsp crushed red pepper flakes
1 Tbsp dried parsley
1 Tbsp dried basil
1 Tbsp dried oregano
Method
Grind fennel, rosemary, red pepper and parsley in spice grinder or blender. Remove from grinder and stir in basil and oregano. Store in jar in cool dry place.