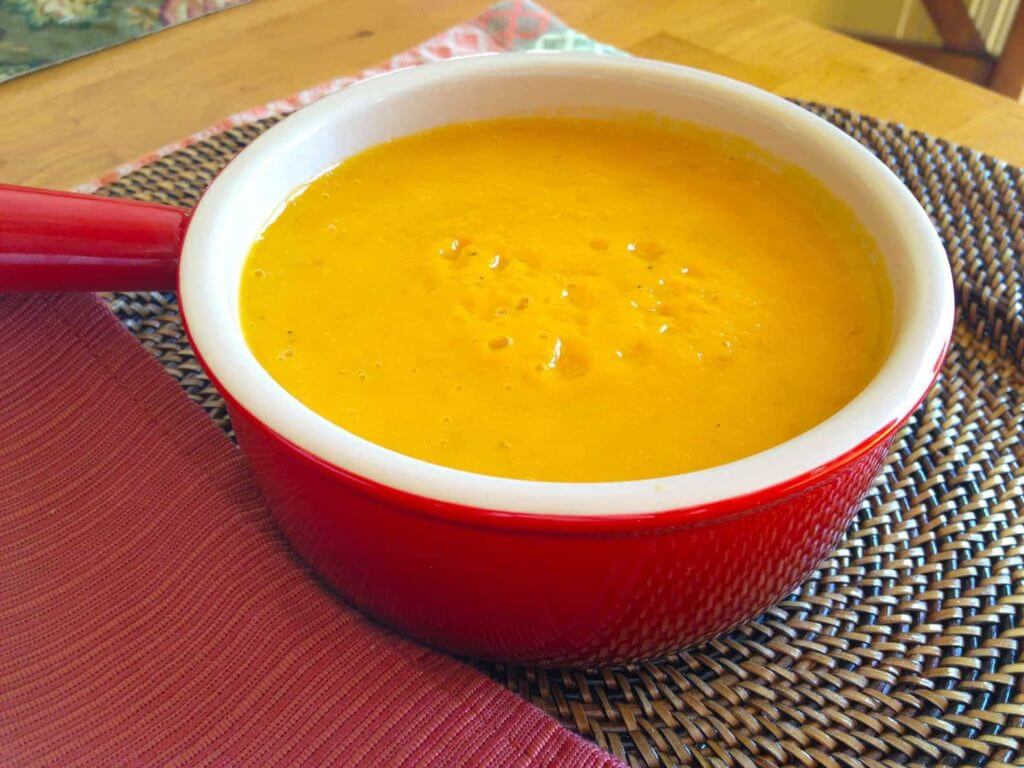 Roasted Winter Vegetable Soup
1 butternut squash, cut in half and seeded and stem removed 1/2 onion 1 yellow bell pepper 2 carrots 4 cups low-sodium
Ingredients
1 butternut squash, cut in half and seeded and stem removed
1/2 onion
1 yellow bell pepper
2 carrots
4 cups low-sodium vegetable broth
1 cup fat-free half and half
dash black pepper
dash Tabasco sauce
Allergens: Milk
Method
Place the veggies in a roasting pan. Roast for 90 minutes at 325 degrees.
Puree the veggies with broth and fat-free half-and-half in a blender. It will take a few batches to puree all of the veggies.
Place back on the stove and bring to a boil over low heat. Season with black pepper and a little hot pepper sauce (Tabasco). Adjust consistency with cream. Serve hot immediately or refrigerate for later use.
Serve with whole grain crackers.