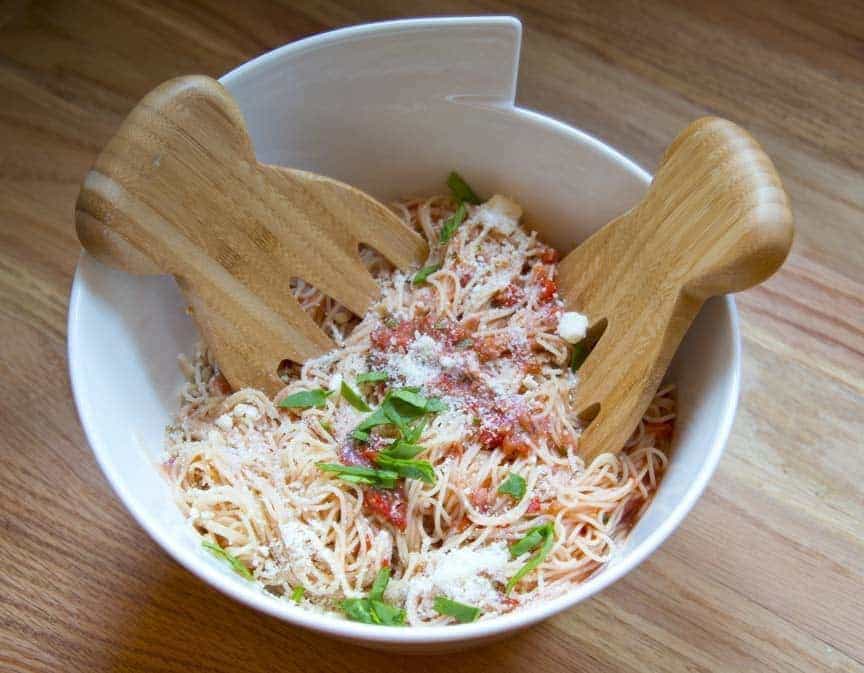 Roasted Tomato Basil Spaghetti
This creative spin will bring your spaghetti to a whole new level.
Ingredients
12 ounces dry spaghetti
4 large red tomatoes
4 whole cloves of garlic
1 bell pepper, cut in half and seeded
1/2 cup chopped red onion
1 tablespoon olive oil
2 tablespoons fresh basil
1/4 teaspoon black pepper
1/2 teaspoon oregano
Allergens: Wheat
Method
Cook spaghetti according to package directions. Drain in colander.
Preheat oven broiler. Cut tomatoes in half and place on a cookie sheet with garlic, peppers and onions. Broil in oven until slightly brown.
Puree broiled vegetables, oil, herbs and pepper in food processor; heat this sauce in sauce pan. Serve on top of spaguetti. Optional topping: grated Parmesan cheese.