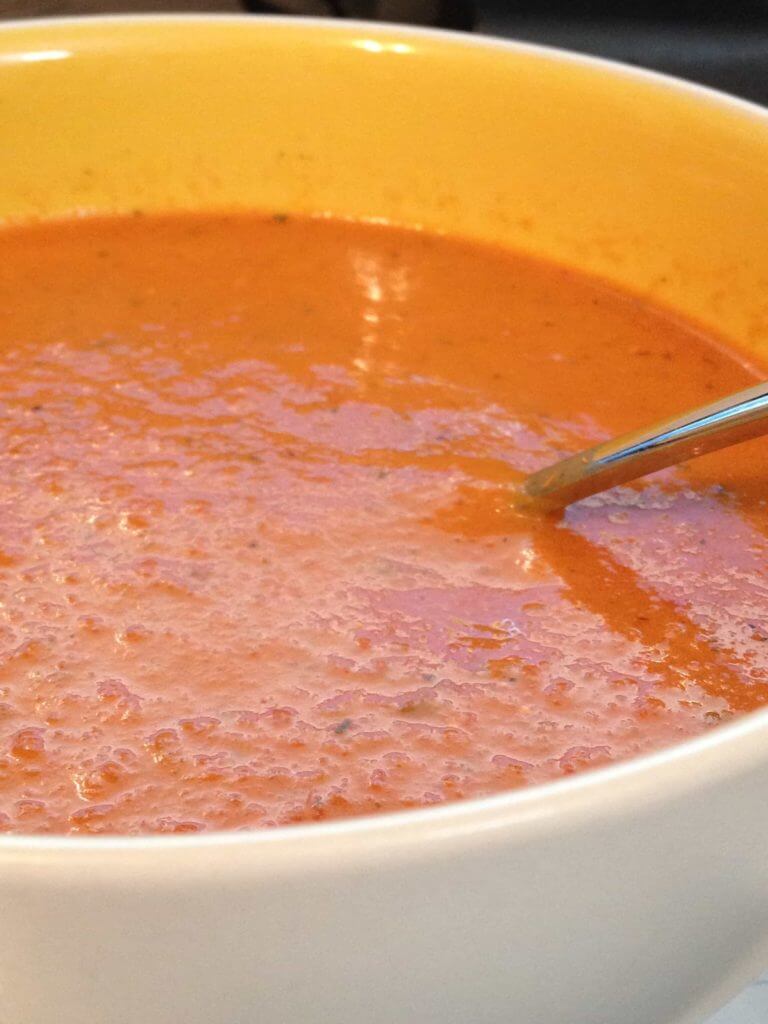 Red Pepper Soup
This soup uses up a bunch of red peppers - we got them on sale in our store.
Ingredients
4 red bell peppers, cut in half, stems and seeds removed
1 cup chopped leeks or onions
1 tsp olive oil
1 tsp minced garlic
3 cups low-sodium chicken broth
1 cup chopped canned tomatoes, no salt added
1 tablespoon freeze dried basil
dash garlic powder
dash cayenne pepper
dash black pepper
dash dried thyme
1 cup fat-free half and half
Allergens: Milk
Method
Turn on the oven broiler. Place the peppers cut side down on a large tray along with the leeks or onions. Roast for 20 minutes on the broil setting of your oven about 4 inches away from the heat source. The skins will be very brown when done.
In a large nonstick wok or Dutch oven, heat the olive oil then add the garlic. Add the peppers, leeks or onions, broth, tomatoes and seasonings. Bring to a boil. Lower to simmer. Cover and cook 20 minutes on low heat.
Blend all ingredients in blender until smooth. You will have to do this in batches. Put the soup back on the stove. Add fat-free half and half. Stir and reheat.
Serve hot in soup bowls.