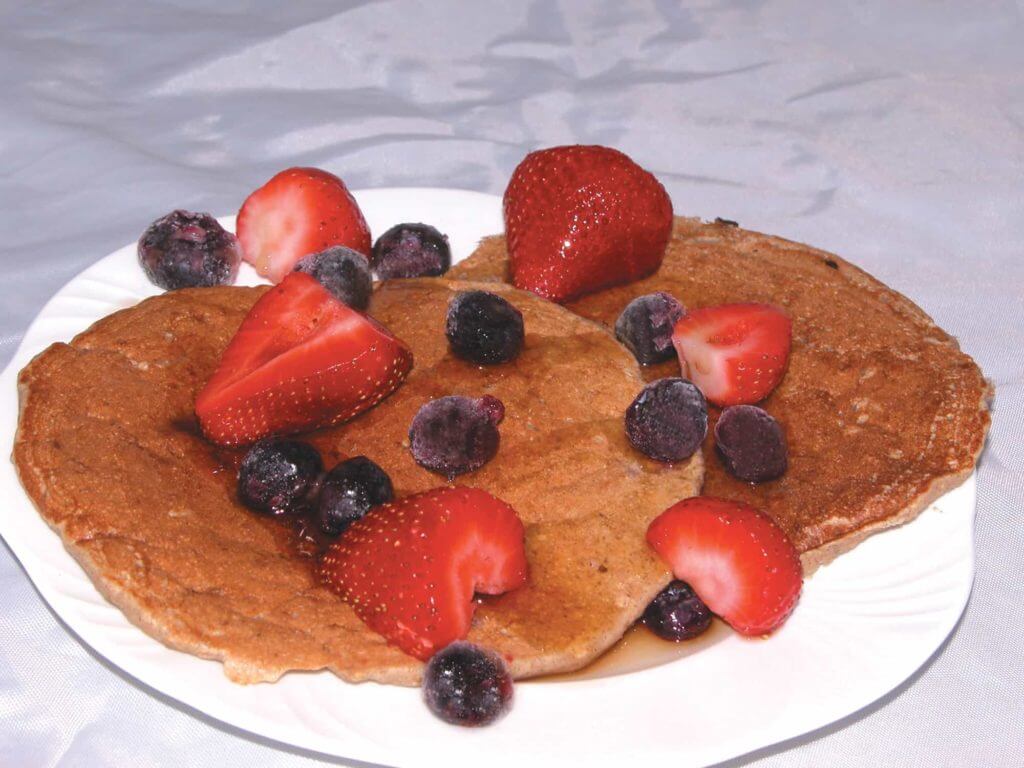 Oatmeal Pancakes
These whole grain pancakes are a filling way to start your day.
Ingredients
1 cup white whole-wheat flour
1/2 cup oatmeal (not instant)
1 teaspoon sugar
2 teaspoon baking powder
pinch ground cinnamon
1/4 cup egg substitute
1 cup skim milk
2 tablespoons oil
1 teaspoon vanilla
Allergens: Milk, Wheat
Method
Place all dry ingredients in medium-sized mixing bowl. Add wet ingredients and mix well.
Spray a large nonstick skillet lightly with vegetable cooking oil and heat over medium heat.
Spoon batter into pan to make 4 small pancakes. Flip them over when they start to bubble and brown evenly on both sides. Repeat until all batter is used.