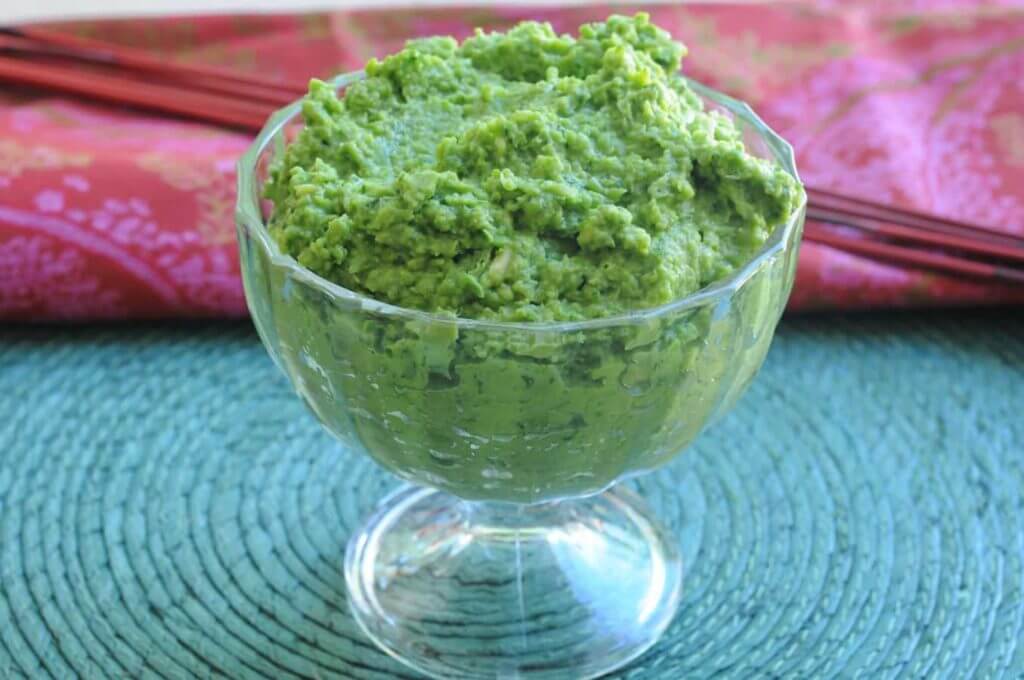 Mock Guacamole
This mock guac packs a ton of nutrients!
Ingredients
2 cups frozen thawed peas
1/2 cup green onion
1 tablespoon fresh cilantro
1 ripe avocado
dash hot pepper sauce
1 lemon
Method
Place peas, onion and cilantro in food processor.
Process on high speed until smooth.
Add avocado, hot pepper sauce and lemon and pulse on high until chunky.
Serve immediately with toasted whole-wheat pita triangles or baked tortilla chips.