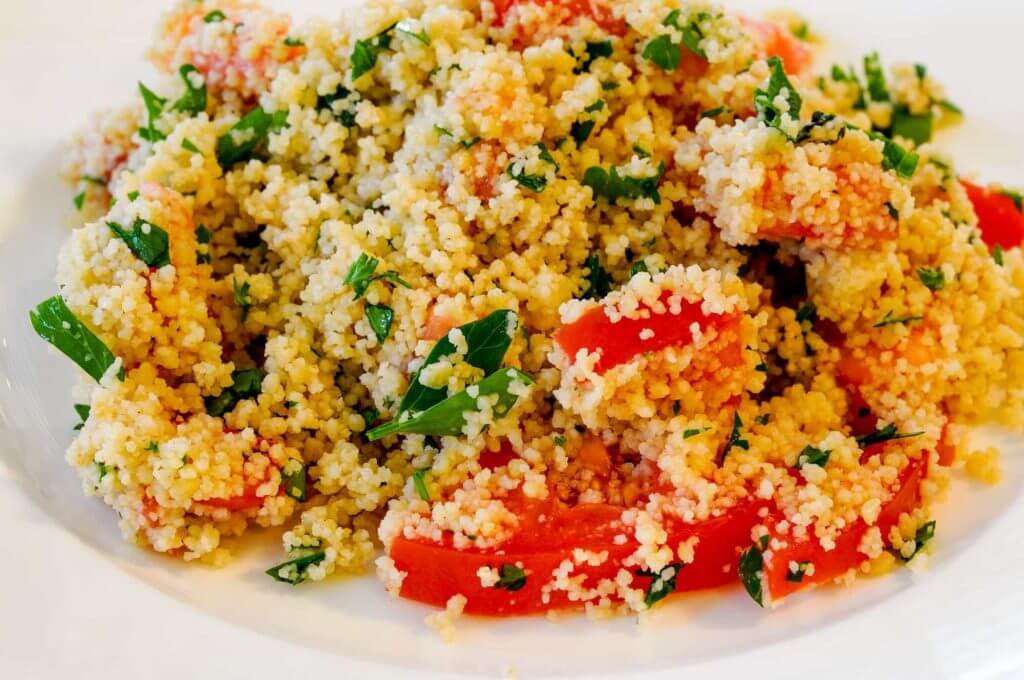 Mediterranean Style Couscous
Full of vegetables, this tangy, Mediterranean-style dish cooks quickly in one pan.
Ingredients
1 clove garlic, minced fine
2 cups chicken broth
1/2 onion, diced medium
1/2 eggplant, diced medium
1 small zucchini squash, diced medium
1 small yellow squash, diced medium
1-1/2 cups sliced mushrooms
1 fresh tomato, diced medium
3 ounces no-salt-added tomato paste
1/2 teaspoon dried oregano
1/2 teaspoon dried thyme
1 cup instant couscous
Method
Heat a nonstick skillet over medium high heat. Add the minced garlic to the bottom of the pan, it will brown and stick slightly. Immediately add 1 cup chicken broth followed by the onion. Allow to simmer briefly and then add all the rest of the ingredients except the couscous. Cover and simmer until the vegetables are tender - about 5 minutes. Add the couscous, turn off the stove, cover and allow to sit 3 minutes or until the couscous is tender and soaks up all the cooking liquid. Amount of liquid will vary and may need to be adjusted at the end.