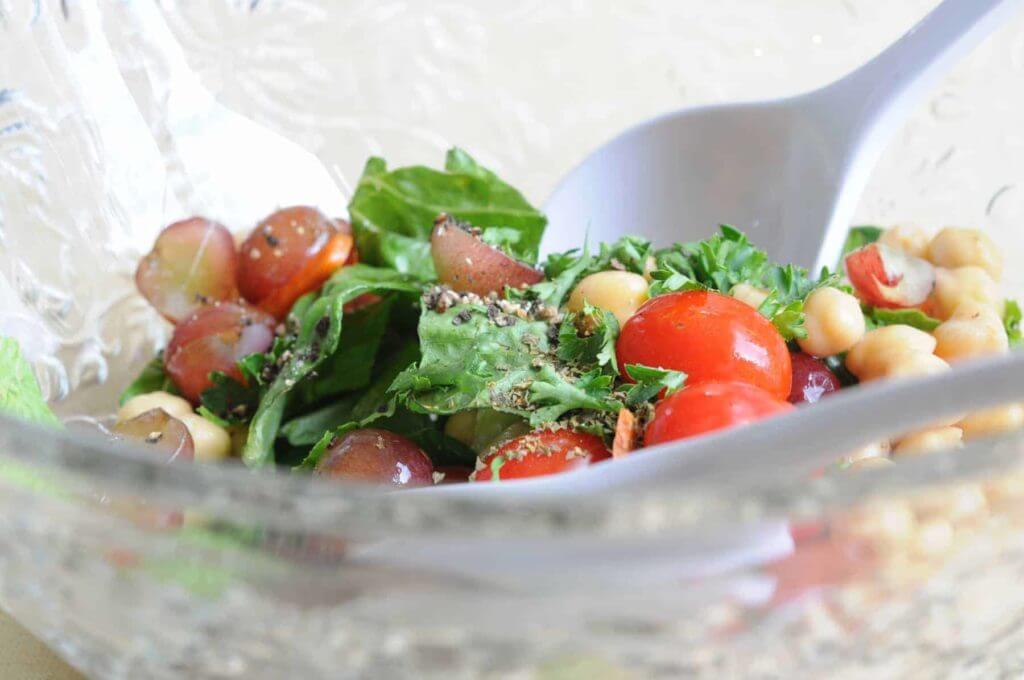 Mediterranean Chef Salad
This filling salad is packed with healthful ingredients.
Ingredients
2 cups ready-to-serve romaine lettuce
2/3 cup chopped fresh carrots
16 grape tomatoes
1/2 cup red seedles grapes cut in half
1/2 cup boiled chick beans (can use canned)
1 tablespoon crumbled feta cheese
1 teaspoon olive oil
1 tablespoon red wine vinegar
1 tablespoon fresh-squeezed lemon juice
1/4 teaspoon black pepper
1/2 teaspoon dried oregano
1 tablespoon fresh-chopped parsley
Allergens: Milk
Method
Toss lettuce, carrots, tomatoes, grapes, and chick peas in large salad bowl. Top with feta cheese. Refrigerate until ready to serve. Toss with oil, vinegar and seasonings at service time.