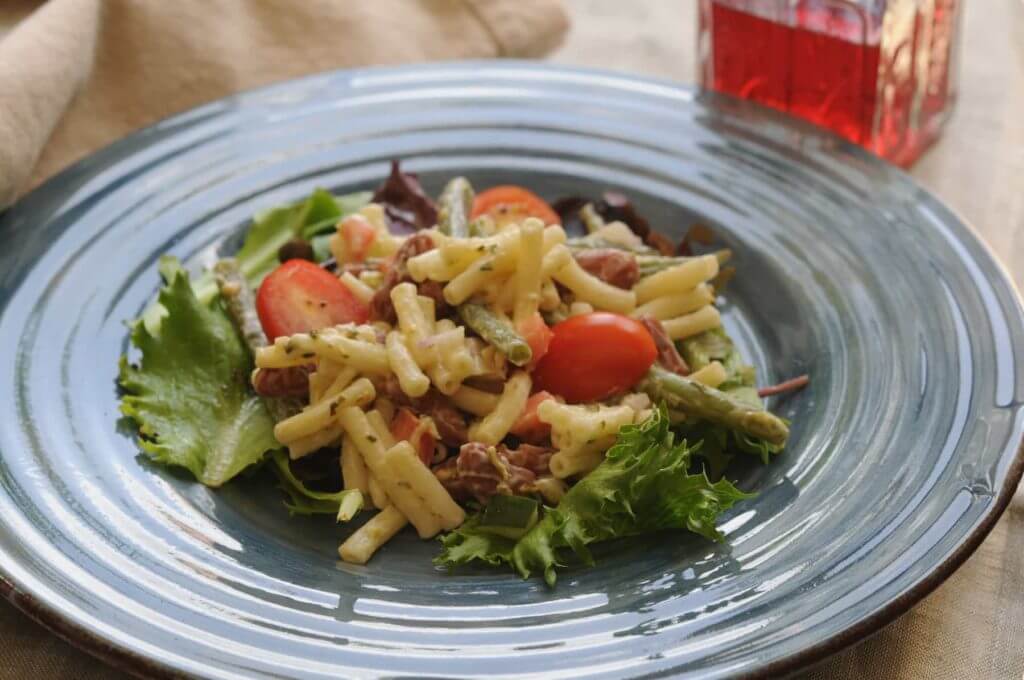 Macaroni Bean Salad
A fun and tasty salad that uses 2 beans and a zesty dressing to go along with everyone's favorite shaped pasta.
Ingredients
1 cup dry macaroni
1 cup frozen green beans
1 cup cooked kidney beans
1 ripe tomato, diced
1/4 cup minced red onion
4 Tbsp fat-free mayonnaise
2 Tbsp red wine vinegar
1 tsp Italian herb seasoning
1/4 tsp black pepper to taste
Allergens: Egg, Wheat
Method
Cook macaroni according to package directions, add green beans; drain in colander.
Meanwhile, mix the rest of the ingredients together in a large mixing bowl. Add the cooked macaroni and green beans to the bowl and mix well. Cover and refrigerate until ready to serve.
Yield: 4 servings. Each 1 cup serving gives: 184 calories, 1 g fat, 0 g saturated fat, 0 mg cholesterol, 126 mg sodium, 36 g carbohydrate, 5 g fiber, 5 g sugars, 8 g protein.