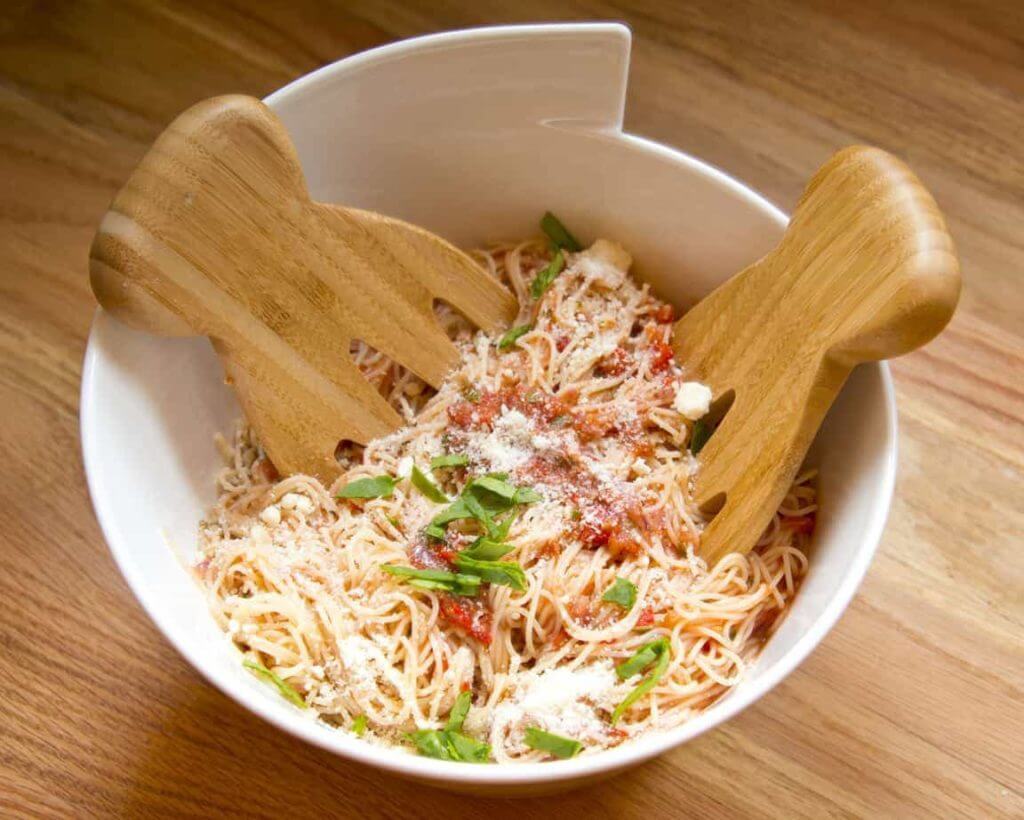 Linguine with Fresh Roasted Marinara Sauce
This recipe gives you a 5-star meal in just 20 minutes.
Ingredients
250g whole wheat Linguine pasta, dry
2 large, ripe tomatoes, cored, halved and seeded
1/2 onion, peeled and quartered
1 clove garlic, cut in half
1/2 green bell pepper, cored
10g fresh basil
4 tablespoon grated parmesan cheese
1/4 teaspoon fresh cracked black pepper
Allergens: Milk, Wheat
Method
Cook pasta according to package directions. Drain and set aside in colander until ready to serve.
Meanwhile, preheat your oven broiler. Place tomatoes, onion, garlic and bell pepper skin side up on a flat cookie tray.
Roast under the broiler for 10 minutes until skins turn very brown and blisters. Place all vegetables into your food processor or blender. Add fresh basil and puree until smooth. Reheat sauce and serve over cooked linguine pasta. Sprinkle 1 Tbsp grated parmesan and fresh cracked black pepper over the top of each portion.