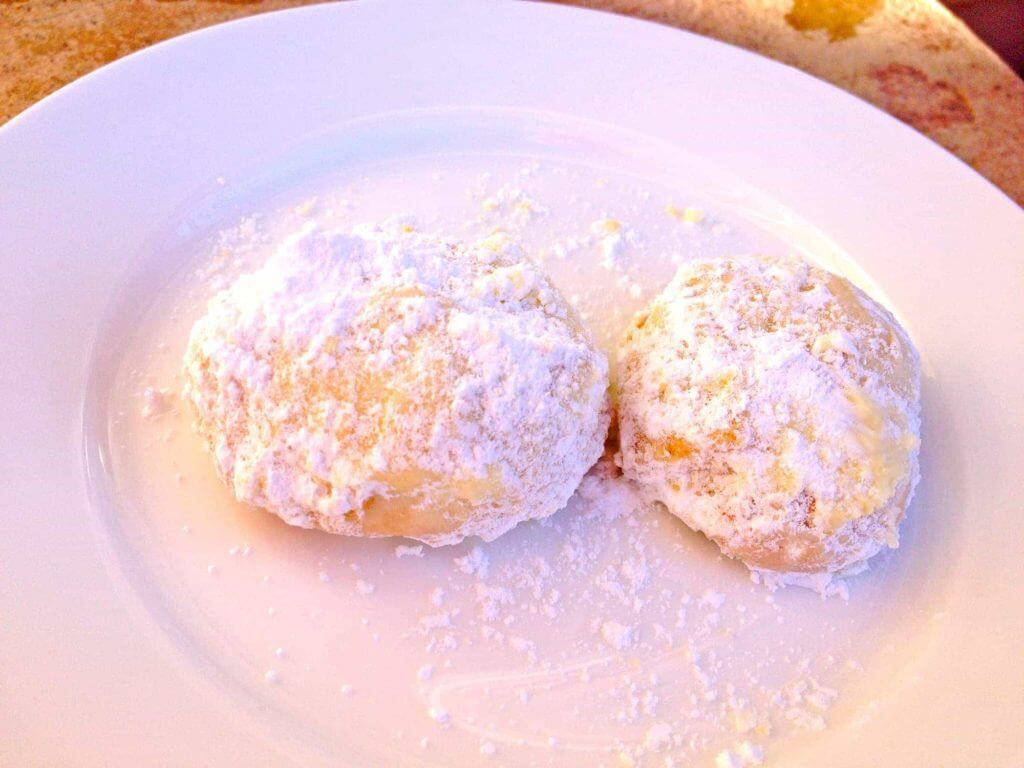 Lemon Wedding Cake Cookies
These lemon cookies are delicious.
Ingredients
1/2 cup unsalted butter, very soft
1/2 cup trans free margarine
2/3 cup powdered sugar
2 tablespoons grated lemon zest
1 tsp fresh lemon juice
2 cups white whole wheat flour or all purpose flour
Allergens: Milk, Wheat
Method
Cream butter, margarine and sugar until smooth. Add zest, juice and flour; scrape the bowl and mix until the dough is smooth and forms a ball. Do not overmix.
Roll the dough into a 2 inch log and refrigerate until ready to bake. You can bake the whole batch or just a dozen at a time.
To bake: cut the log into 1/2 slices, roll into balls and bake at 350 for 15-18 minutes or until golden brown on the bottom.
Immediately roll the cookies into powdered sugar using a slotted spoon. Set on a plate and allow to cool; keep wrapped at room temperature.