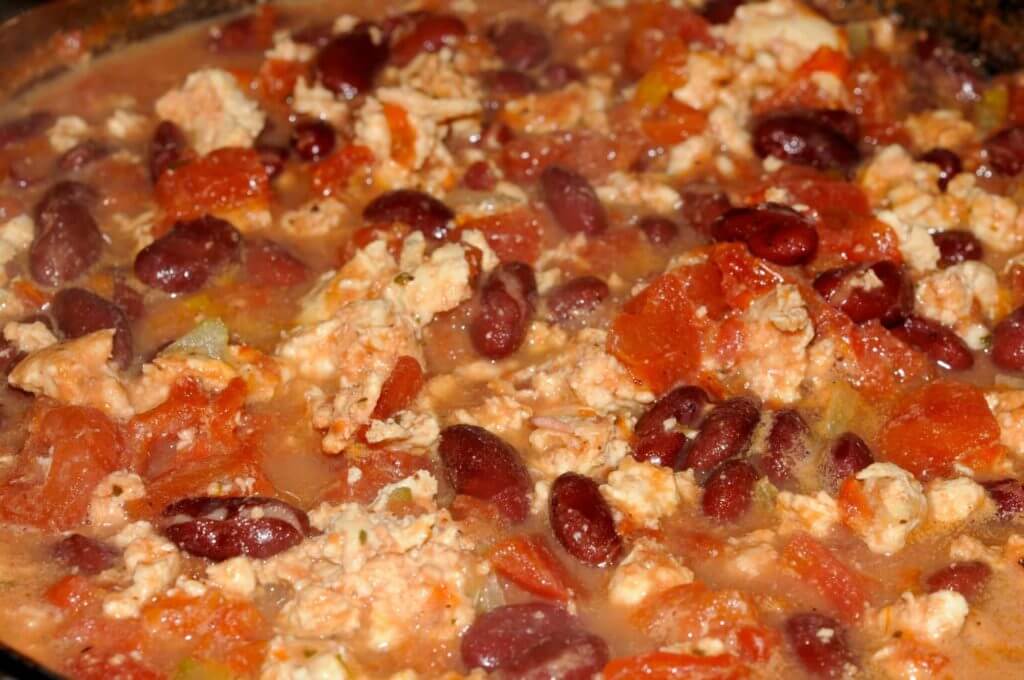 Lean Turkey Chili
This filling chili is packed with vitamins, minerals, and fibre.
Ingredients
1 1/2 chopped onions
1/2 bell pepper, chopped
450g extra-lean ground turkey breast
400g can diced tomatoes, no-salt-added
2 400g cans black beans with juice
1 teaspoon granulated garlic
1 teaspoon chili powder
1/2 teaspoon cumin
1 teaspoon dried oregano
Method
Generously spray a large nonstick frying pan with vegetable cooking spray and heat over medium-high heat. Fry the onion until golden for about 1 minute. Add the green pepper and fry briefly. Add the ground turkey and cook until brown.
Add the rest of the ingredients and bring to a boil. Simmer for about 8 minutes. Serve this chili with rice, pasta or a baked potato.