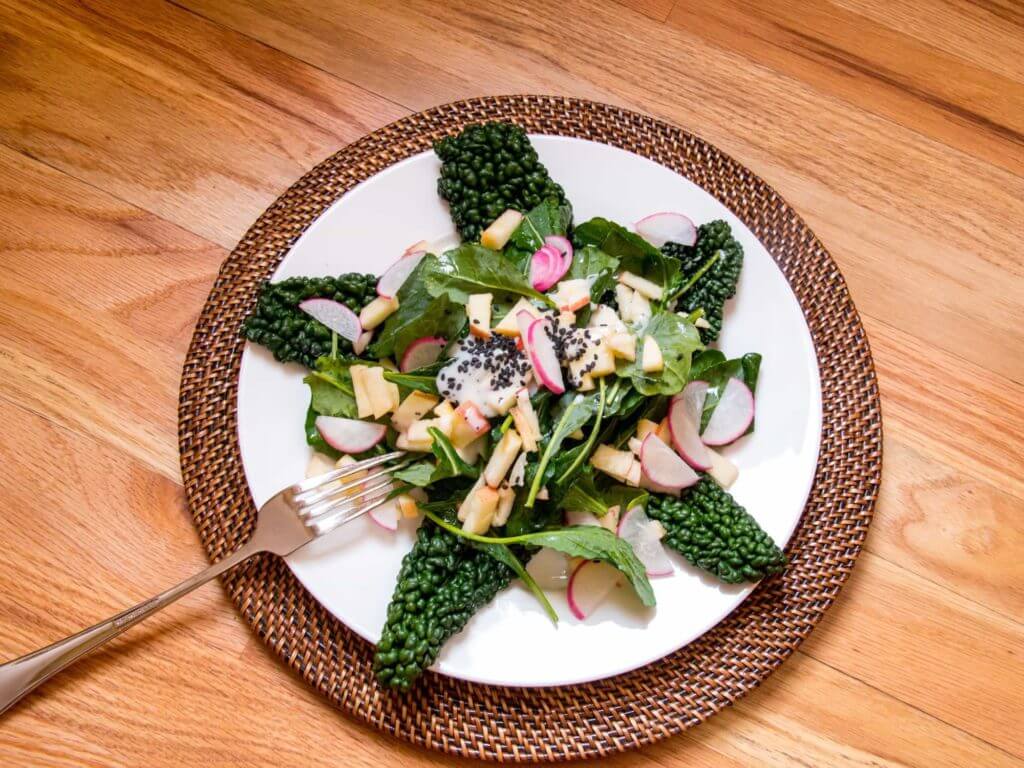 Kale Is The Star Salad
Using steamed and raw kale, this salad is a star and it looks like one, too. You get a whole dinner plate of fruits and veggies for just over 150 calories and 5 grams of fat.
Ingredients
1 bunch lacinato kale
400g raw baby kale
1 teaspoon olive oil
1 lemon
150g shredded radishes
100g diced apples
1 tablespoon black sesame seeds
2 tablespoons light poppy seed dressing
Allergens: Egg, Tree Nut
Method
Remove the stems from the lacinato kale and rinse well. Steam lightly in the microwave oven for about 30 seconds to 1 minute. The color will intensify and the leaves will be crisp tender.
Place the 5 lacinato leaves on the plate as pictured.
Toss the baby kale with the olive oil and lemon juice. Place on a plate and top with radishes and apples.
Top with a thin ribbon of poppy seed dressing and black sesame seeds.