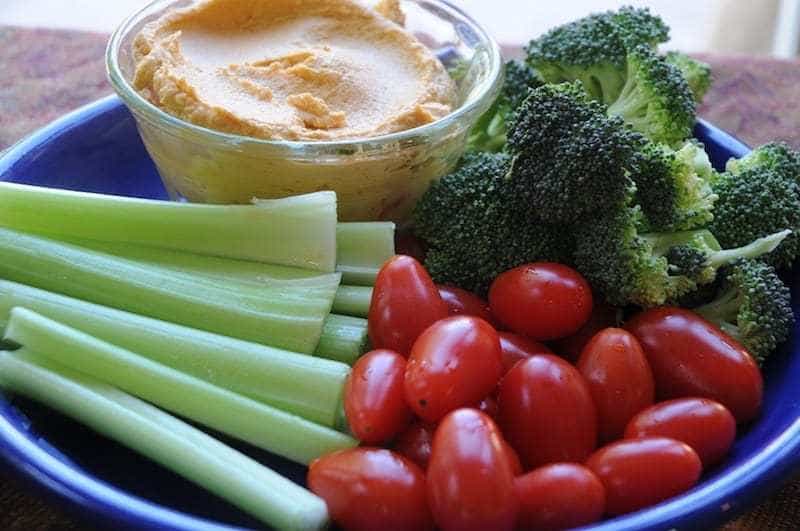 Hummus
This low-fat version of the classic Middle-Eastern Dip goes well with raw veggies and whole wheat pita triangles. It also makes a delicious sandwich or bread spread.
Ingredients
1-1/2 cups cooked or canned garbanzo beans, rinsed & drained
1/2 cup nonfat plain yogurt
1 tsp minced garlic
1 Tbsp lemon juice
1 tsp cumin
1 tsp sesame oil (optional)
Allergens: Milk
Method
Place all ingredients in blender or food processor, blend until smooth. Refrigerate until ready to use.
Serves 8. Each 2 Tbsp serving: 65 calories, 1.5 g fat, 0 g saturated fat, 0 mg cholesterol, 14 mg sodium, 10 g carbohydrate, 2.5 g fiber, 2.5 g sugars, 3.5 g protein.