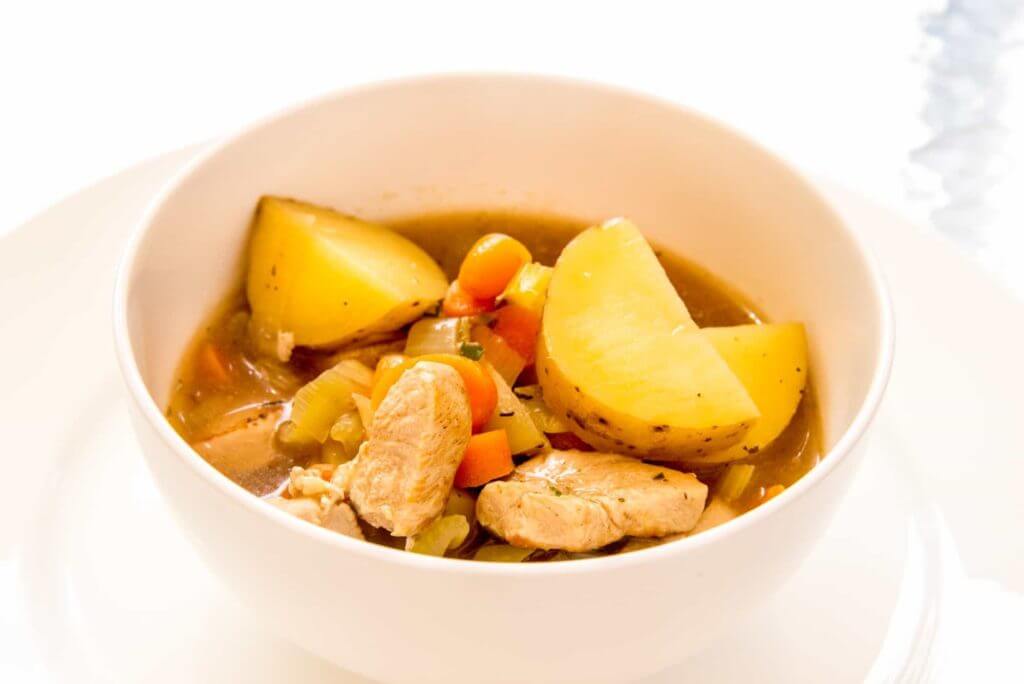 Home-Style Chicken Stew
This filling, flavourful stew is perfect for a chilly winter night.
Ingredients
250ml chicken stock
3 potatoes, diced with skin
400g frozen peas and carrots
200g roasted chicken breast pieces, skinless
2 tsp granulated garlic with parsley
Method
Place all ingredients in a large covered microwaveable container.
Microwave on full power for 25 minutes or until potatoes are tender.
Season with black pepper if desired.
Serve hot.