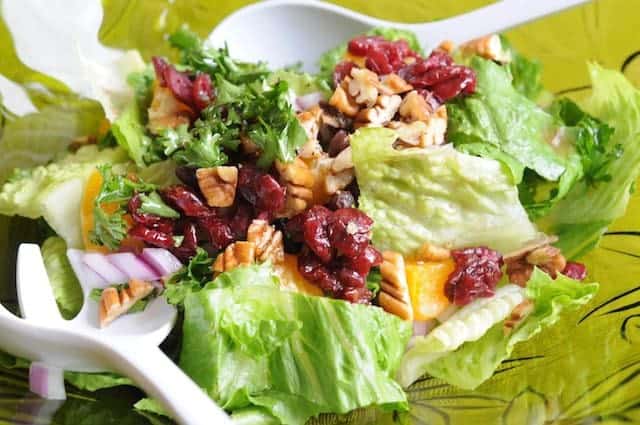 Holiday Tossed Salad
This salad is sure to add color to your holiday table.
Ingredients
6 cups romaine lettuce or mixed greens
1/2 cup parsley (fresh), chopped
1/2 cup cranberries, dried or fresh-chopped
1/2 cup diced fresh orange segments or canned mandarins, drained
1/4 cup red onion, chopped
2 Tbsp pecans, chopped
1 Tbsp olive oil
3 Tbsp red wine vinegar
black pepper to taste
Allergens: Tree Nut
Method
Toss lettuce and parsley in large salad bowl. Top with cranberries, oranges, pecans and onion. Refrigerate until ready to serve. Toss with oil, vinegar and pepper at service time.