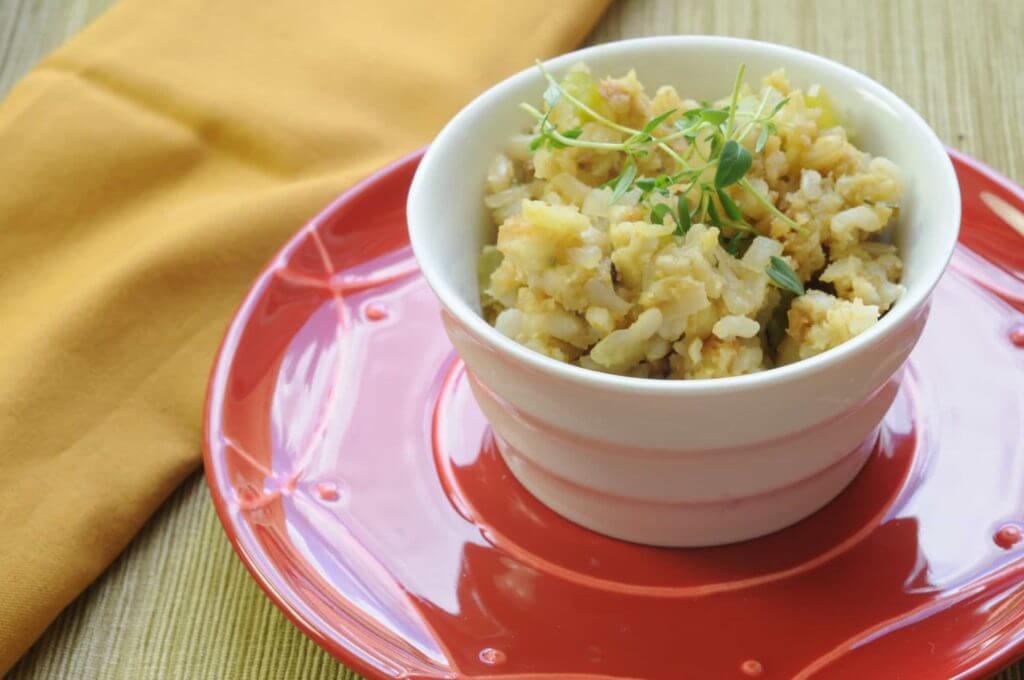 Herbed Rice Pilaf
Make this easy recipe instead of buying one of the high-sodium packaged mixes!
! It is delicious with grilled fish or roasted chicken.
Ingredients
1 cup brown rice
2 cups water
1 tsp garlic powder
1 tsp Italian seasoning
1/4 tsp black pepper
Method
Place all ingredients in a large, covered, microwaveable container.
Microwave on 80% power for 30 minutes.
Allow to sit for 3 minutes; then fluff with a fork.