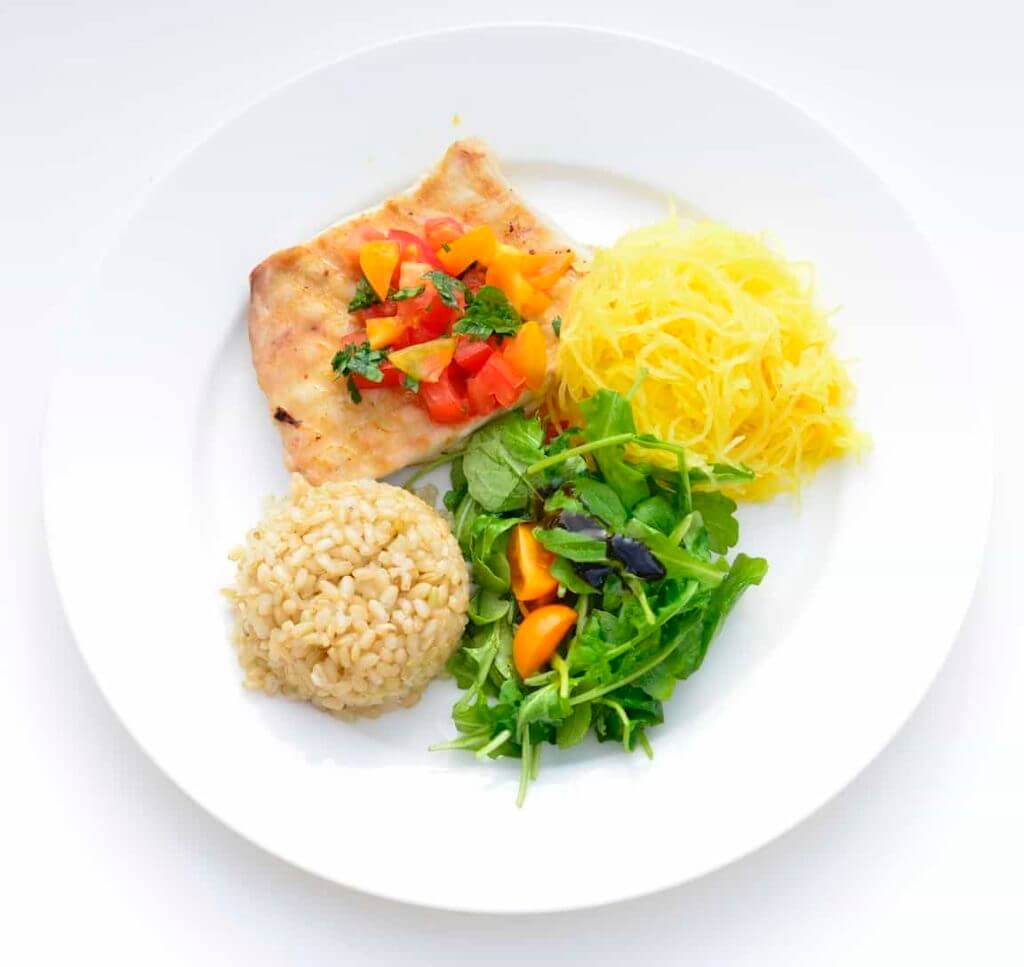 Healthy Plate
You can use tuna or chicken for this recipe.
Ingredients
70g cooked brown rice
100g spaghetti squash
85g tuna steak
1/4 tomato, diced
1 tsp chopped parsley
1 lime
20g rocket salad
1 lemon
2 yellow cherry tomatoes
1 tsp balsamic vinegar
Allergens: Fish
Method
Cook the brown rice according to package directions. We chose short grain brown rice because it sticks together nicely.
Cut the spaghetti squash in half and remove the seeds. Cook the spaghetti squash in the microwave, cut side down, in a covered dish, for 10 minutes or until soft enough to pierce with a sharp knife. Reserve until all food is ready. When ready to serve, scrape the squash out of the shell with a fork and twist with the fork into a neat, round pile on the plate.
Grill the tuna steak until done in a nonstick pan. Use a light one second spray of cooking oil to keep it from sticking. Top with the tomatoes, parsley and lime juice.
Assemble the salad on the plate: pile the rocket high and top with balsamic vinegar and cherry tomatoes (we used golden cherry tomatoes).