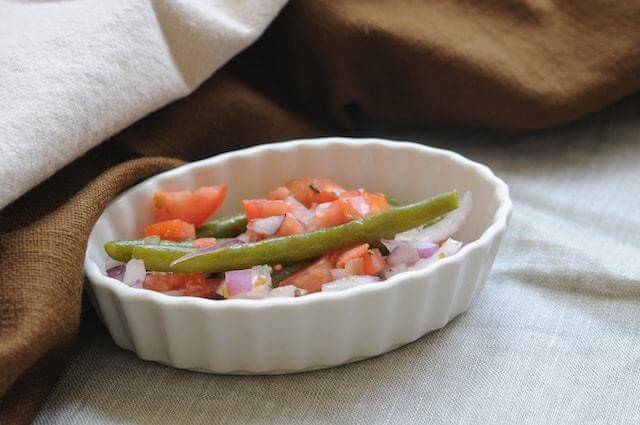 Green Bean Salad
Try this tasty salad on a hot summer day.
Ingredients
450g fresh green beans, washed
4 tomatoes, cored and diced
1/4 red onion, diced
1 Tbsp olive oil
2 Tbsp flavored vinegar
1 tsp Italian seasoning
black pepper to taste
Method
Cut stems off green beans and cut them in half.
Mix all ingredients together in a medium-sized mixing bowl.
Serve immediately or chill until later use for up to 8 hours.