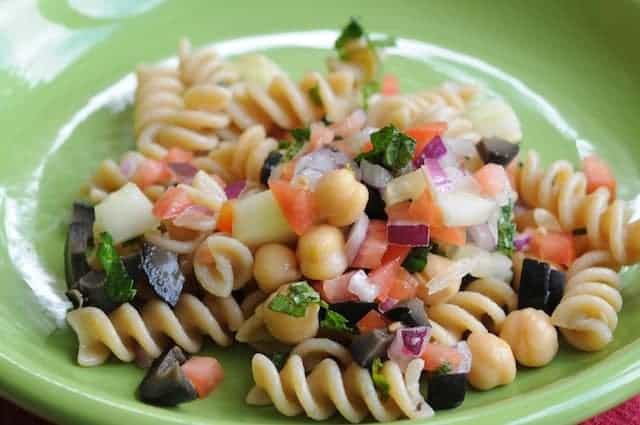 Greek Pasta Salad
This salad is like the Greek classic with a few beans sneaked into it. It is great for lunch or dinner.
Ingredients
3 cups dried spiral pasta
1 cup diced cucumber
1 cup diced ripe tomato
1/4 cup chopped red onion
1 cup garbanzo beans
3 tablespoon diced black olives
1 teaspoon lemon juice
1 teaspoon olive oil
1 teaspoon chopped mint leaves
3 tablespoon red wine vinegar
Allergens: Wheat
Method
Cook the pasta according to package directions. Drain in colander and rinse with cold water. Allow to stand until ready to use.
Toss the rest of the ingredients together in a large salad or mixing bowl. Add the pasta. Serve immediately or refrigerate until ready to serve.