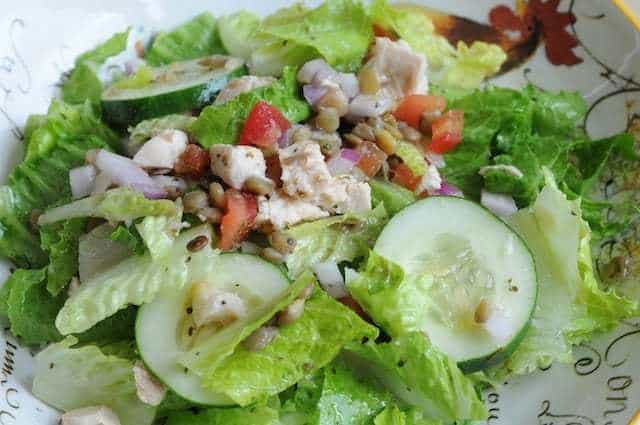 Greek Chicken Salad
This healthful spin on a classic is sure to provide a fresh look for dinner tonight.
Ingredients
300g ready-to-serve romaine lettuce
1/2 cucumber, sliced
2 ripe tomatoes, cored and diced
75g chopped red onions
150g boiled chicken breast, shredded
400g boiled lentils
3 tablespoons lemon juice
1 tsp olive oil
1 tablespoon red wine vinegar
1/4 teaspoon black pepper
1/2 teaspoon oregano
1 teaspoon fresh chopped mint (optional)
Method
Toss lettuce, tomatoes, onions and cucumbers, in large salad bowl. Top with lentils and chicken. Refrigerate until ready to serve. Toss with oil, lemon juice and seasonings at service time.