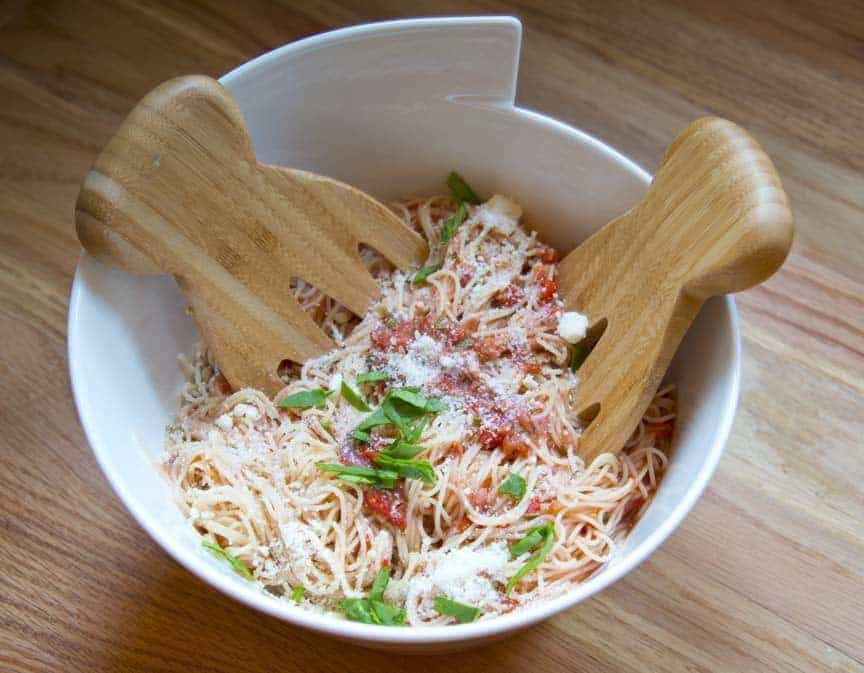 Garden Tomato Spaghetti
This fresh pasta dish is sure to please a crowd.
Ingredients
350g dry whole wheat spaghetti
4 ripe, large tomatoes, cut in half, cored
1/2 onion, cut into chunks
1 green pepper, cut into chunks
1 Tbsp olive oil
2 Tbsp chopped fresh basil
1 tsp dried oregano
1 tsp garlic powder
black pepper to taste
Allergens: Wheat
Method
1.
Cook spaghetti according to package directions.
Drain and reserve in colander. 2.
Meanwhile, make the sauce: Preheat oven broiler.
Place vegetables on cookie sheet and broil until golden, about 10 minutes. 3.
Place the broiled vegetables, olive oil and seasonings in a food processor and blend on high speed until smooth. 4.
Heat sauce and serve over pasta.
Optional topping: sprinkle Parmesan cheese to taste.