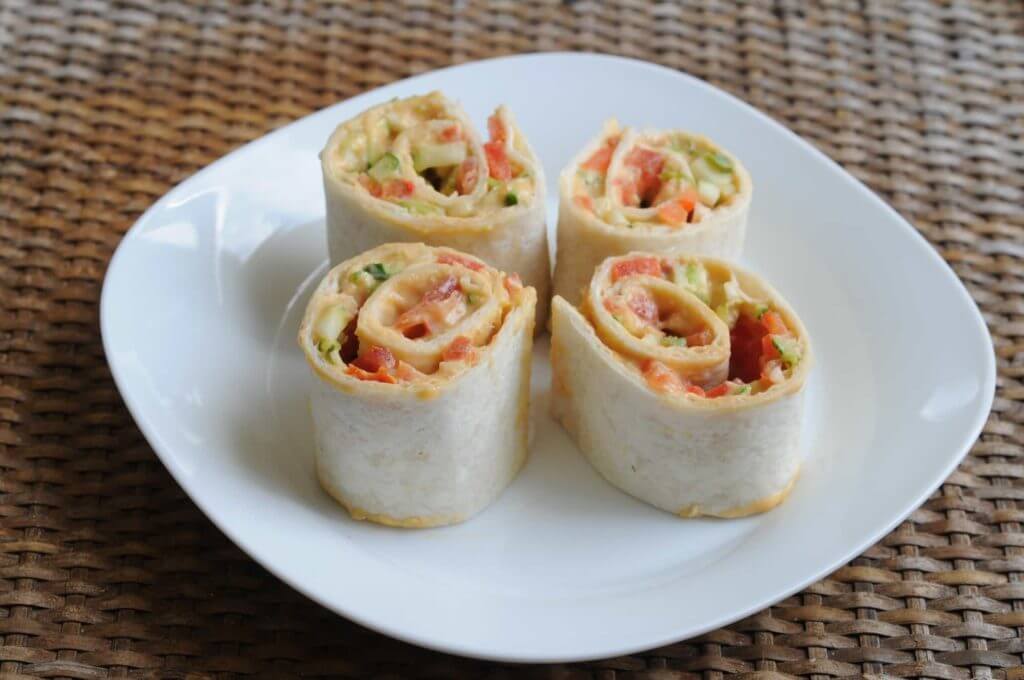 Garden Pinwheels
Garden Pinwheels are a light and tasty snack.
Ingredients
1/2 cup light soft cream cheese
2 whole wheat tortilla
1 cup mixed vegetables
Allergens: Milk, Wheat
Method
Spread cream cheese on each tortilla. Place vegetables on tortilla, and roll tightly. Cut roll in 1/2 inch slices. Serve or refrigerate for later.