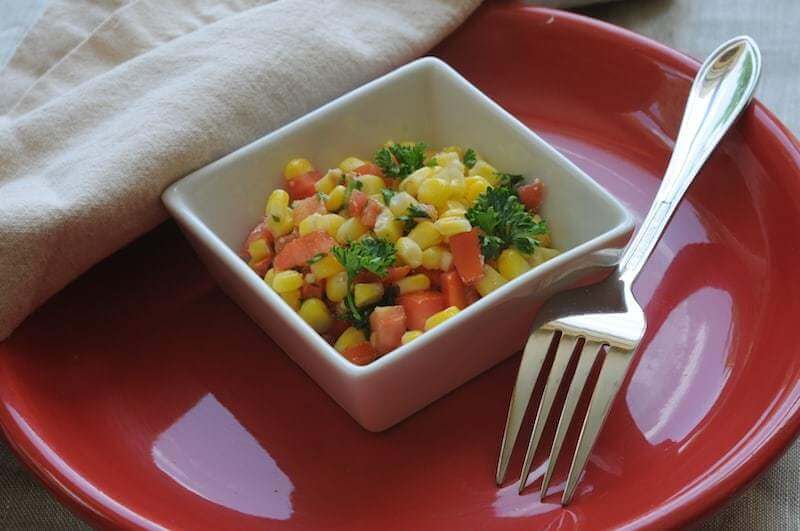 Fresh Corn Salad
This summer salad will disappear quickly.

Ingredients
6 cups dark green lettuce, preferably red leaf
2 ears of corn, shucked and cooked
1 large, ripe tomato
1/2 medium-sized, ripe avocado
1 Tbsp olive oil
2 Tbsp flavored vinegar
black pepper to taste
Method
Cut the lettuce into bite-sized pieces and soak in a large amount of cold water; allow to stand so the dirt sinks to the bottom.
Drain the lettuce well in a colander.
Place the lettuce in a salad bowl.
Cut the corn off the cob and place on top of the lettuce.
Core and dice the tomato and place on top of the salad.
Cut the avocado in half, remove the pit and scoop out the flesh from the rind.
Dice the avocado and place it on top of the salad.
Chill and cover the salad until ready to serve, up to 3 hours.
When ready to serve, drizzle oil and vinegar over the top and add black pepper to taste.