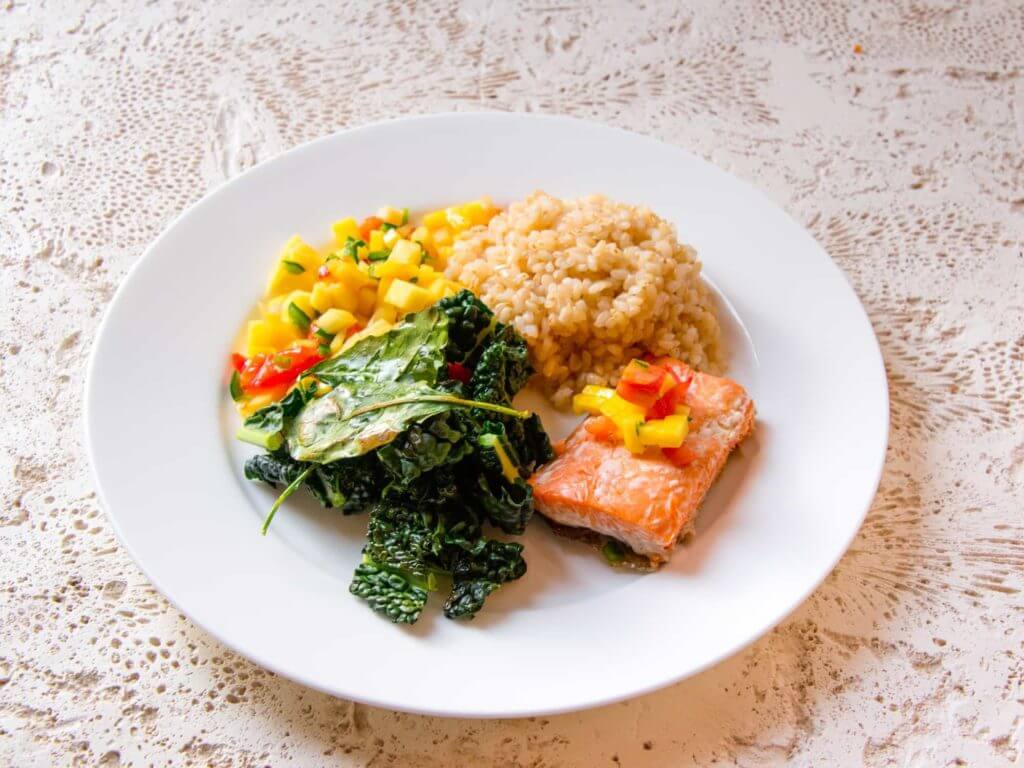 Flavor Plate
4 3-ounce fillets of salmon, grilled with a light spray of vegetable oil 400g cooked brown rice with juice of 1 lemon
Ingredients
4 3-ounce fillets of salmon, grilled with a light spray of vegetable oil
400g cooked brown rice with juice of 1 lemon added at end
100g baby kale and spinach
Allergens: Fish
Method
mango salsa: 1 peeled mango, diced 1 pasilla pepper, cored, seeded, and diced 1 tomato, cored, seeded, and diced 1 lemon 1 tsp chopped coriander dash hot pepper
Cook the brown rice according to the package directions. Add lemon juice from one lemon at the end.
Saute the fresh baby kale and spinach in a dash of extra virgin olive oil and season with salt and pepper to taste.
Grill the fish on foil with olive oil.
Make the mango salsa by mixing the ingredients together in a bowl.
Plate the meal as pictured, putting just a little mango salsa over the fish.