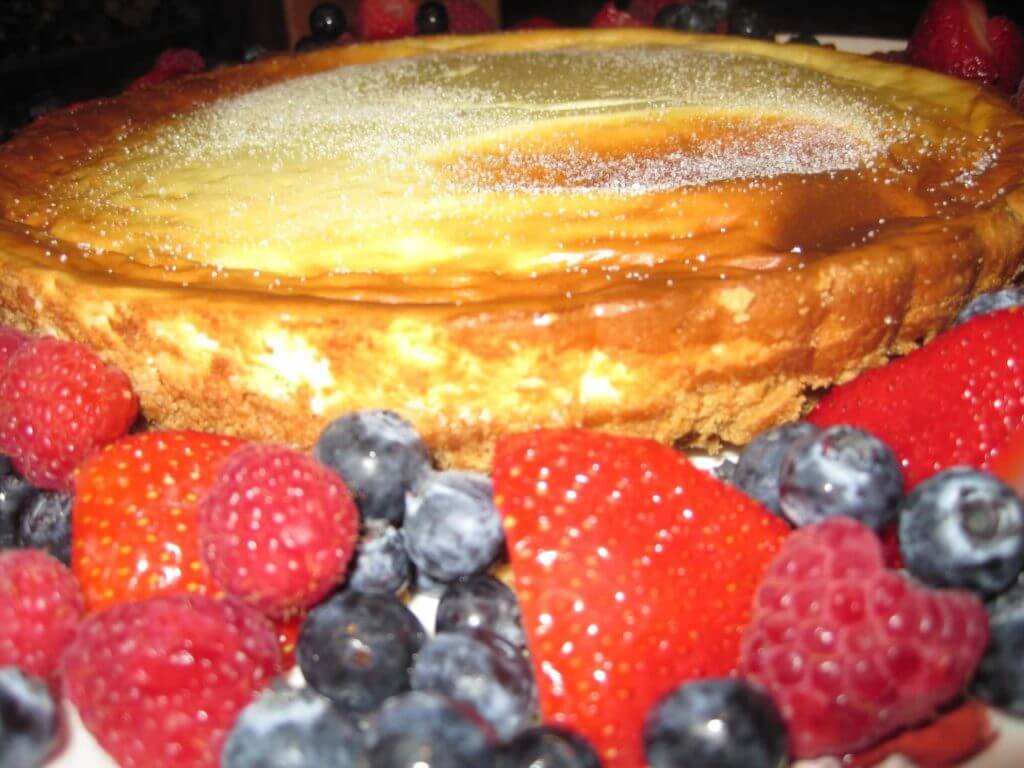 Double Lemon Cheesecake
You save 100 calories and 11 grams of fat per slice with this treat compared to regular cheesecake. And even MORE compared to regular cake with frosting.
Ingredients
16 ounces neufchatel cream cheese
16 ounces lowfat or fat-free sour cream
1 lemon zest and juice
150g sugar
150g splenda
4 eggs
8 lemon cookies (lowfat)
Allergens: Milk, Egg, Wheat
Method
1. Place lemon cookies in food processor and pulse until the crumbs are fine.
2. Lightly spray a deep dish glass baking pan with vegetable cooking oil spray and sprinkle the cookie crumbs on the bottom and sides.
3. Place the neufchatel cheese, sugar, splenda and lemon in a food processor and pulse until it is smooth and creamy. Add the sour cream slowly, scraping the bowl between each addition to avoid lumps. Add the eggs one by one and mix smooth.
4. Pour the cream cheese mixture to the pan and heat your oven to 325 degrees F. Bake the cheesecake for one hour or until it is firm in the center and a knife inserted in to the center comes out clean.
5. Refrigerate the cheesecake until completely cool, about 4 or 6 hours. Sprinkle with sugar on top and invert twice so it comes out of the pan but is served top side up.
6. Serve with berries.