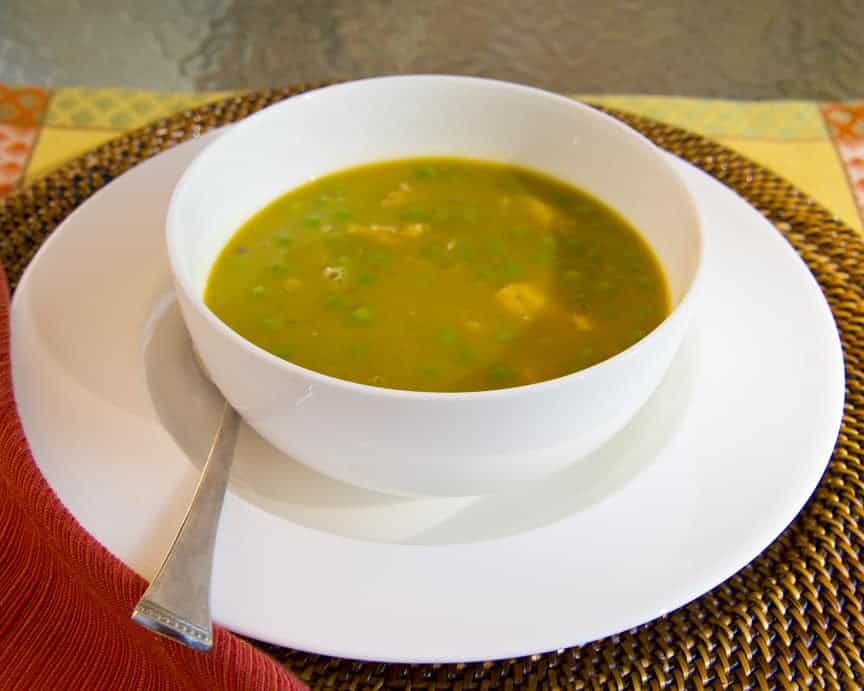 Crockpot Pea Soup
This soup is delicious for lunch or dinner.
Ingredients
1 cup chopped onions
1/2 cup cubed potatoes
2 cup dry split peas
1 cup roasted chicken breast
6 cup water
1 bay leaf
1/2 teaspoon dried thyme
1 teaspoon dried oregano
1 teaspoon dried basil
1/4 teaspoon black pepper
Method
Place all ingredients in crockpot and cook on high power until peas are soft, about 1 1/2 to 2 hours. Remove bay leaf. Serve hot in a soup bowl.
Optional serving suggestion: this soup goes well with a large tossed salad and whole grain bread.