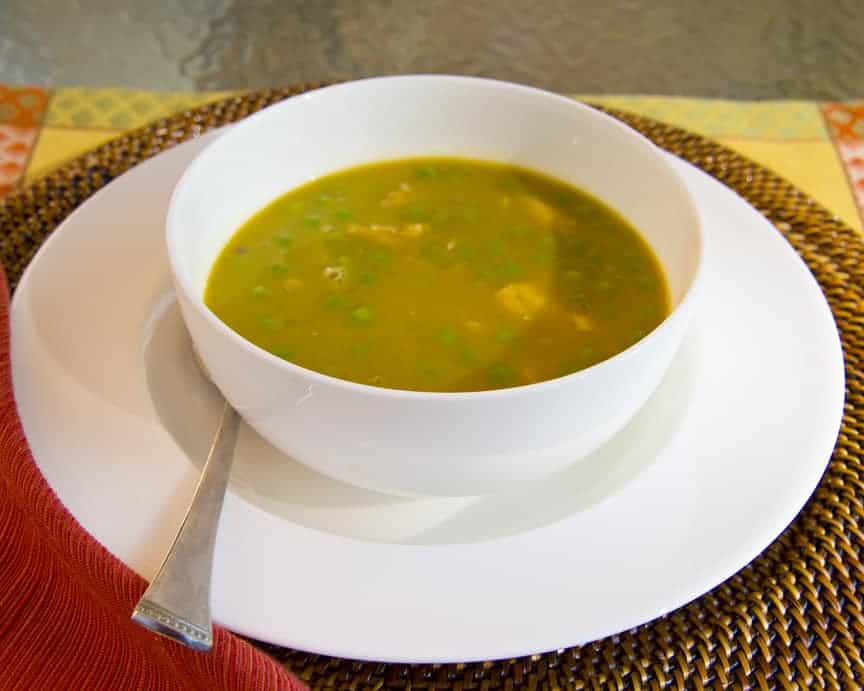 Country-Style Pea and Ham Soup
A hearty pea soup with bits of ham and peas.
Ingredients
A hearty pea soup with bits of ham and veggies and lots of flavor.
1 tsp minced garlic
1 1/2 chopped onions
1 chopped celery stalk
1 1/2 chopped carrots
400g dry green split peas
2L hot water
1 bay leaf
1/4 tsp black pepper to taste
1/2 tsp poultry seasoning
50g lowfat diced ham
Method
Sort and wash peas in a colander under running cold water.
Generously spray a large soup pot with vegetable oil cooking spray and heat over medium-high heat. Fry the garlic and onion until golden, for about 2 minutes. Add the rest of the ingredients and bring to a boil.
Cover and lower heat to simmer. Cook until the peas and veggies are very soft, for about 1 hour and 15 minutes. Place half of the soup in the blender and puree. Add back to soup pot and serve hot.