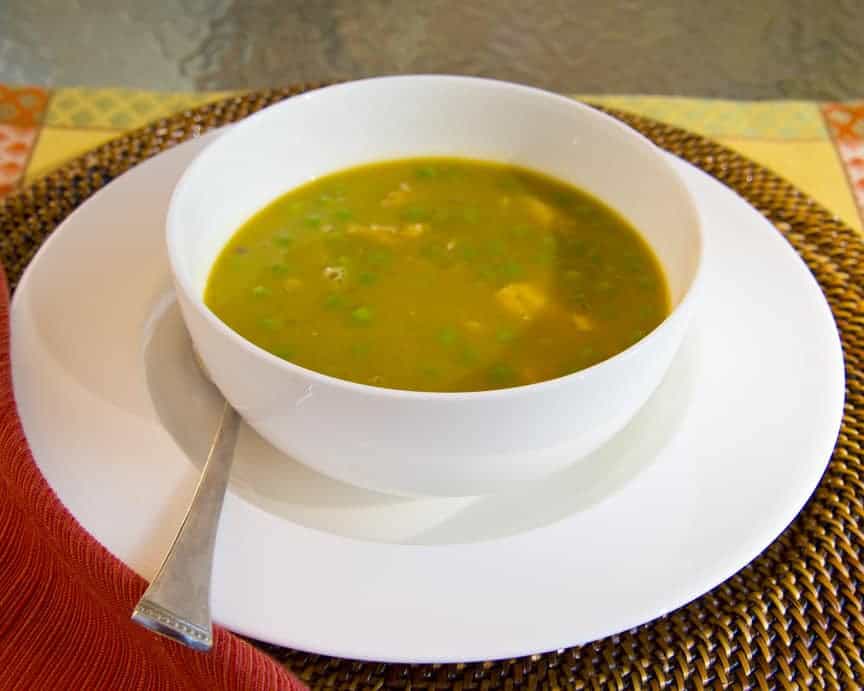 Classic Split Pea Soup
This hearty, classic pea soup makes a perfectly simple and delicious meal. Peas are high in fiber and protein and naturally low in fat.
Ingredients
400g split peas
2L water (or more)
1 bay leaf
1 teaspoon salt
3 chopped carrots
2 chopped celery stalks
1 1/2 chopped onions
2 sweet potatoes, diced
1 teaspoon thyme leaves
1/2 teaspoon pepper
Method
Combine split peas, water, bay leaf and salt in a large kettle.
Bring to a boil, reduce heat and simmer for 2 hours.
Stir occasionally and check to make sure there is enough water and that the split peas do not stick.
Add more water if it becomes too thick.
Add the remaining ingredients and continue to simmer until the vegetables are tender, about 30 minutes longer.