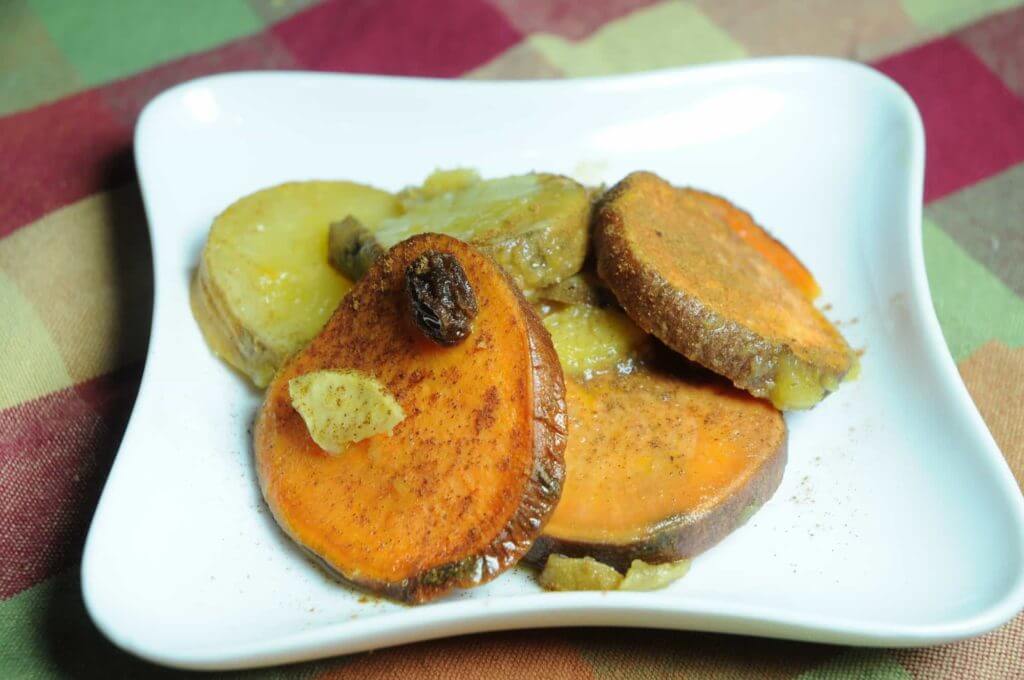 Cider Baked Sweet Potatoes
These sweet potatoes are cooked in apple cider. You can add raisins if you like.
Ingredients
175ml apple cider or apple juice
1 red yam, peel and slice in thin discs
1 yellow sweet potato, peel and slice in thin discs
1/2 teaspoon apple pie spice
Method
Preheat oven to 350° F. Combine ingredients in covered glass baking dish. Bake for one hour or until tender. You can also cook this dish in the microwave- stop and stir while cooking and cook for 30-40 minutes or until tender.